The basic information about most common book binding options.
When thinking about book binding, most of us are considering the difference between paperback and hardback, eventually remembering some of the more luxurious options, like leatherbound books. In our daily life, we do not tend to think about binding techniques of booklets, catalogs, magazines, agendas and other documents.
In this blog post, we will cover the most popular binding styles that you may come across. When deciding about the binding, you should consider the purpose of the document and its distribution needs.
It is an excellent option for booklets, pamphlets, calendars, notebooks, commercial and technical brochures and magazines with a small number of pages, or the ones that might have a short-term use. In this method, the pages are put together, folded and stapled through the fold line with wire staples. Saddle stitch books can have the same kind of paper throughout (self-cover books), or a heavier paper stock can be used for the covers (with cover). The total page count has to be divisible by 4, because of the folding.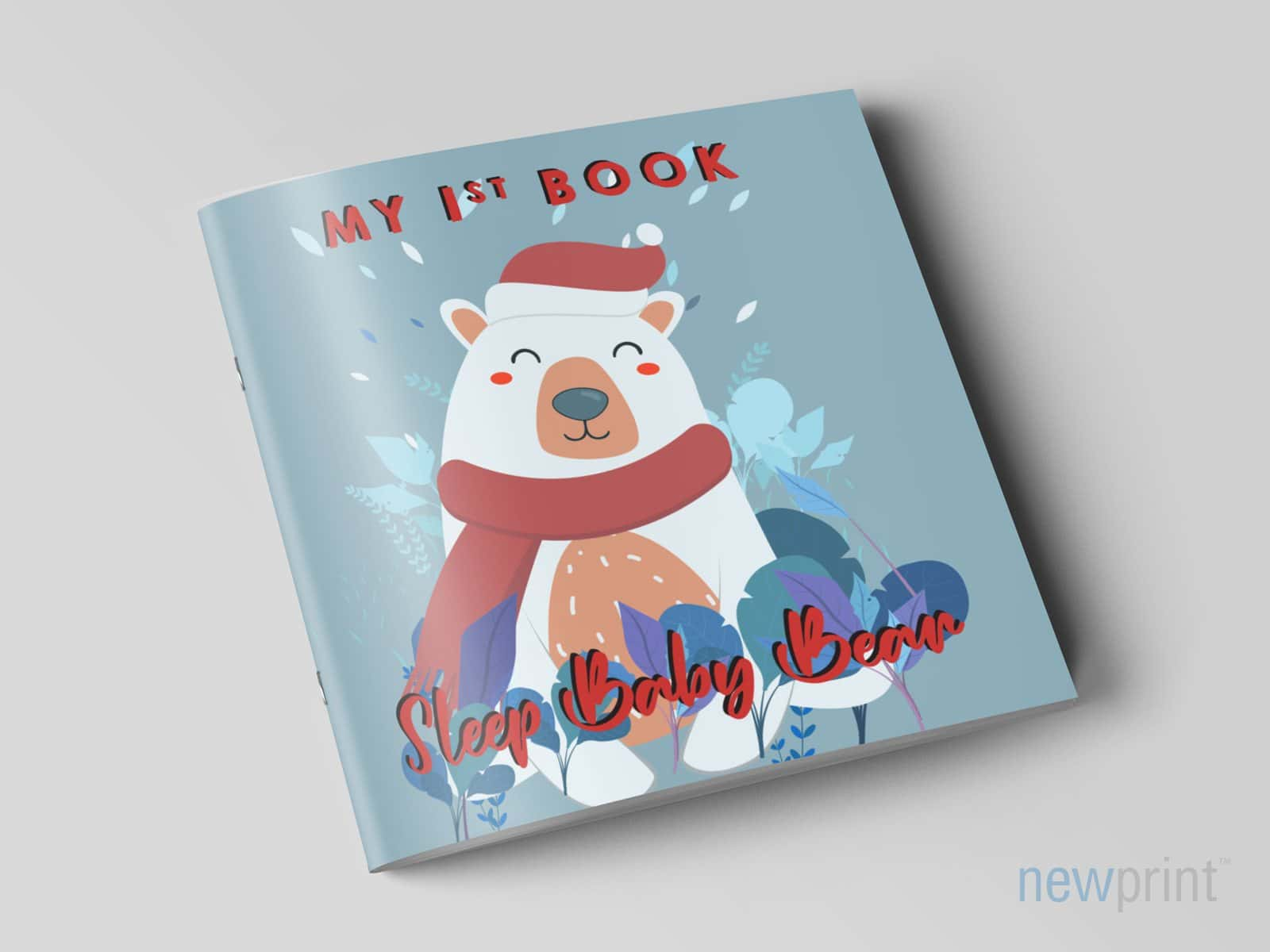 Pros:
These books can be produced very quickly and efficiently.
The process is eco-friendly because it doesn't use glue.
They are cost-effective.
They can be opened up flat.
Almost any size of the book can be done with Saddle stitch.
Cons:
Less durable, easier to damage.
Number of pages is limited by staple capability.
Designer tip:
Avoid placing important design elements (such as text and logos) too close to the fold line. A margin of at least 0.25'' (6 mm) is advised.
It is the most commonly used technique for softcover books (paperbacks), magazines, journals, manuals, catalogs and luxury brochures. It is one of the fastest and easiest methods of binding books. Perfect bound offers a combination of aesthetics and quality. The front cover is bent to create a spine, and the pages are glued to the spine. This creates a smoother front edge. Heavyweight cardstock paper is used to make the cover.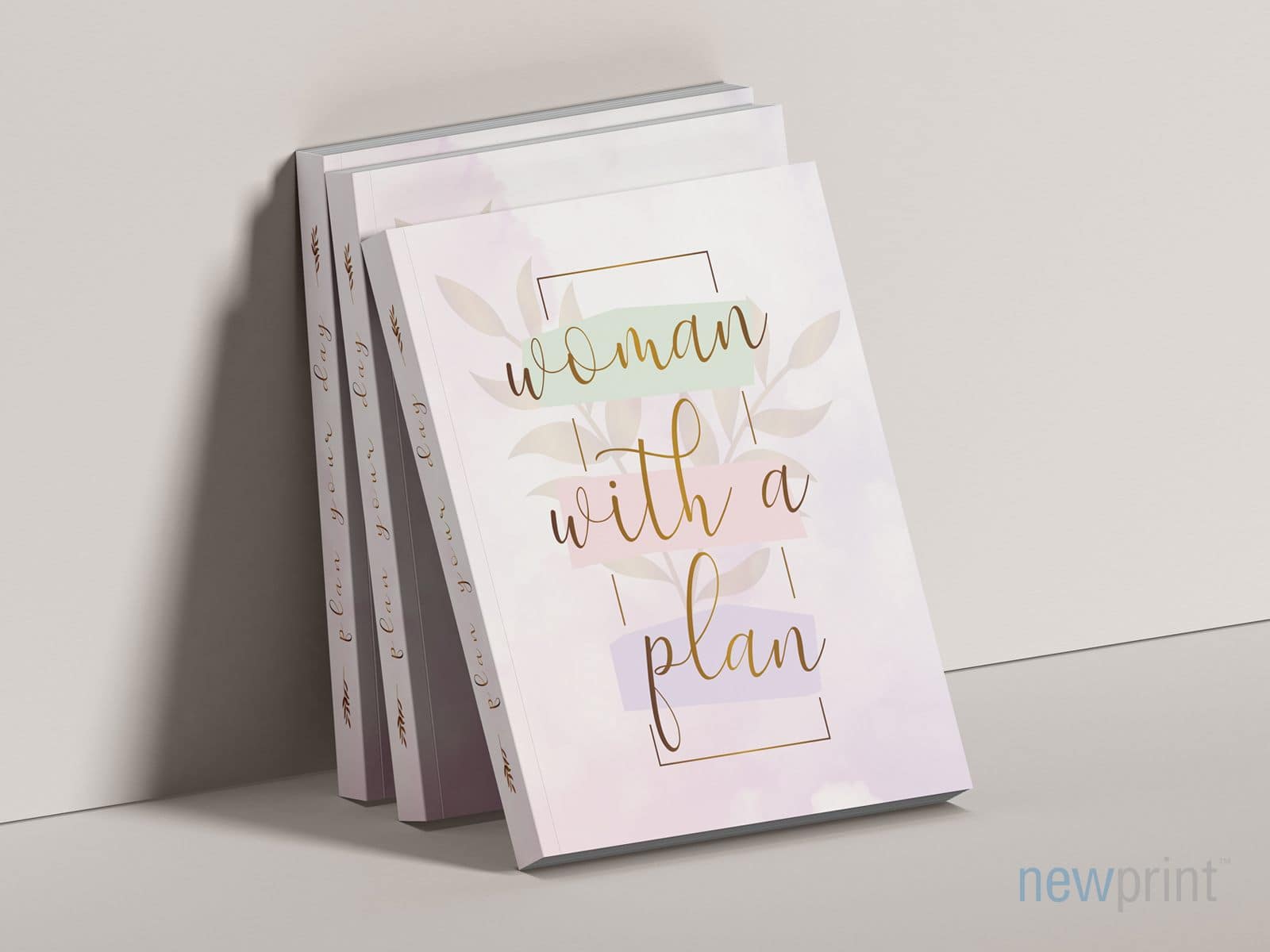 Pros:
Aesthetically appealing
Fast
Printable spine
Affordable
Smoothly trimmed edges
Cons:
Books don't lay flat on the table when opened due to glueing of cover to the spine of the book block - uncomfortable reading.
Relatively weaker binding compared to other forms of bookbinding that involve sewing.
Less durable spine – book spines of perfect bound books tend to tear after a long period of usage.
Designer tip:
The extra area that the spine takes up (gutter) needs to be considered. The spine width will vary depending on the total number of pages in your book. Contact your printer and ask them to calculate the spine width and add that width to your book cover design.
It uses a helical plastic coil to hold the papers together. After the pages are trimmed and assembled, a plastic spiral is threaded through the holes punched along one side of the paper stack. The coil can have many different diameters, which makes it ideal for various applications. The book can lay flat fully open for long periods of time, and the pages can even be rotated 360 degrees. Spiral coil-bound books are easy to write on, and they also make the reading experience easy and comfortable. Because of that spiral coil binding is often used for notebooks, agendas, journals, manuals and guides. The coil comes in a wide variety of sizes and colours.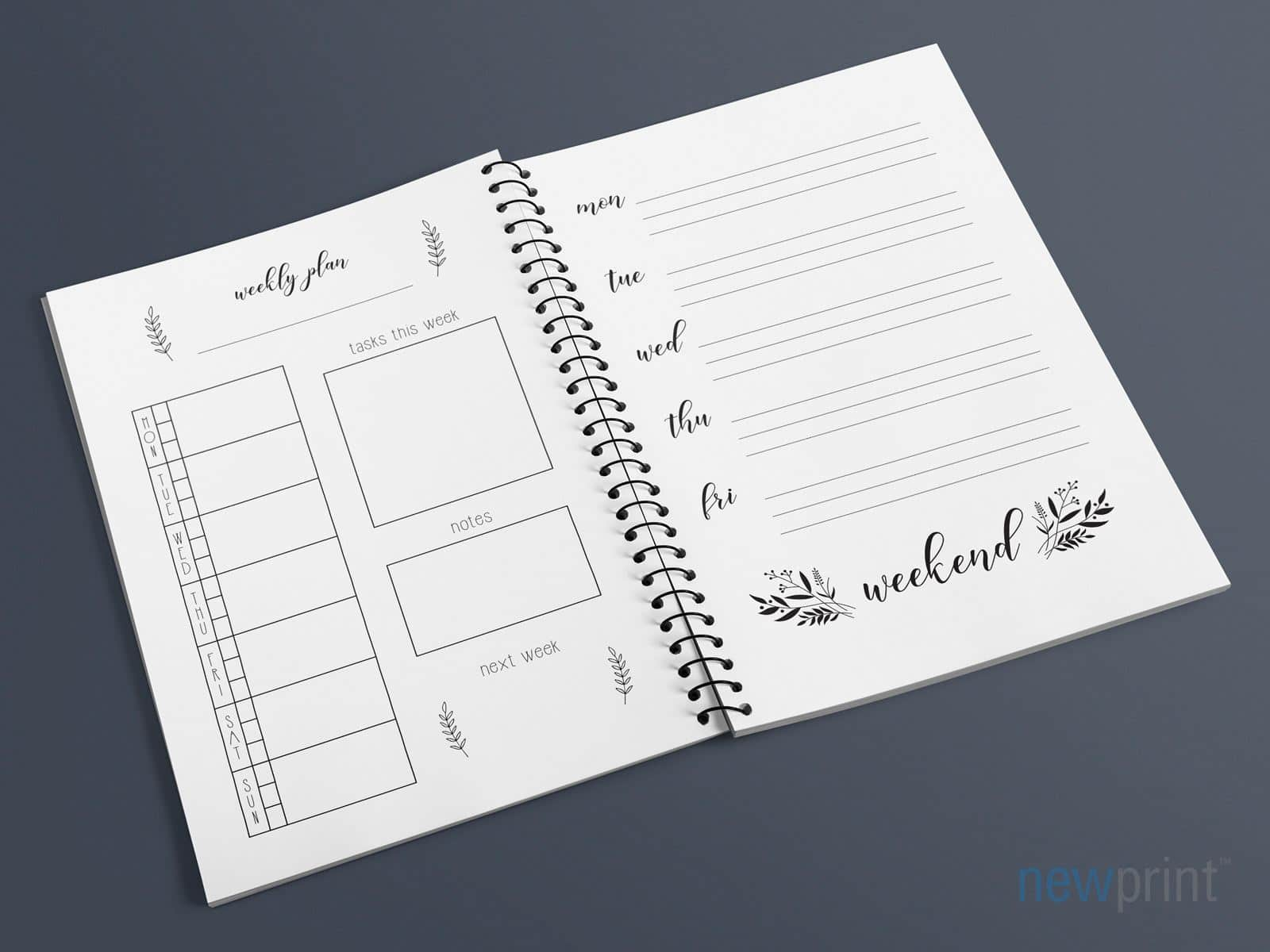 Pros:
They are easy and comfortable to use.
They are durable.
They come in various sizes and colours.
Affordable.
Cons:
Not the best option for official documentation.
Pages can be easily torn.
It is hard to add or remove pages after the coil is inserted.
Designer tip:
You should leave enough margin space. If you print too close to the edge of paper, holes and coil might punch through your text.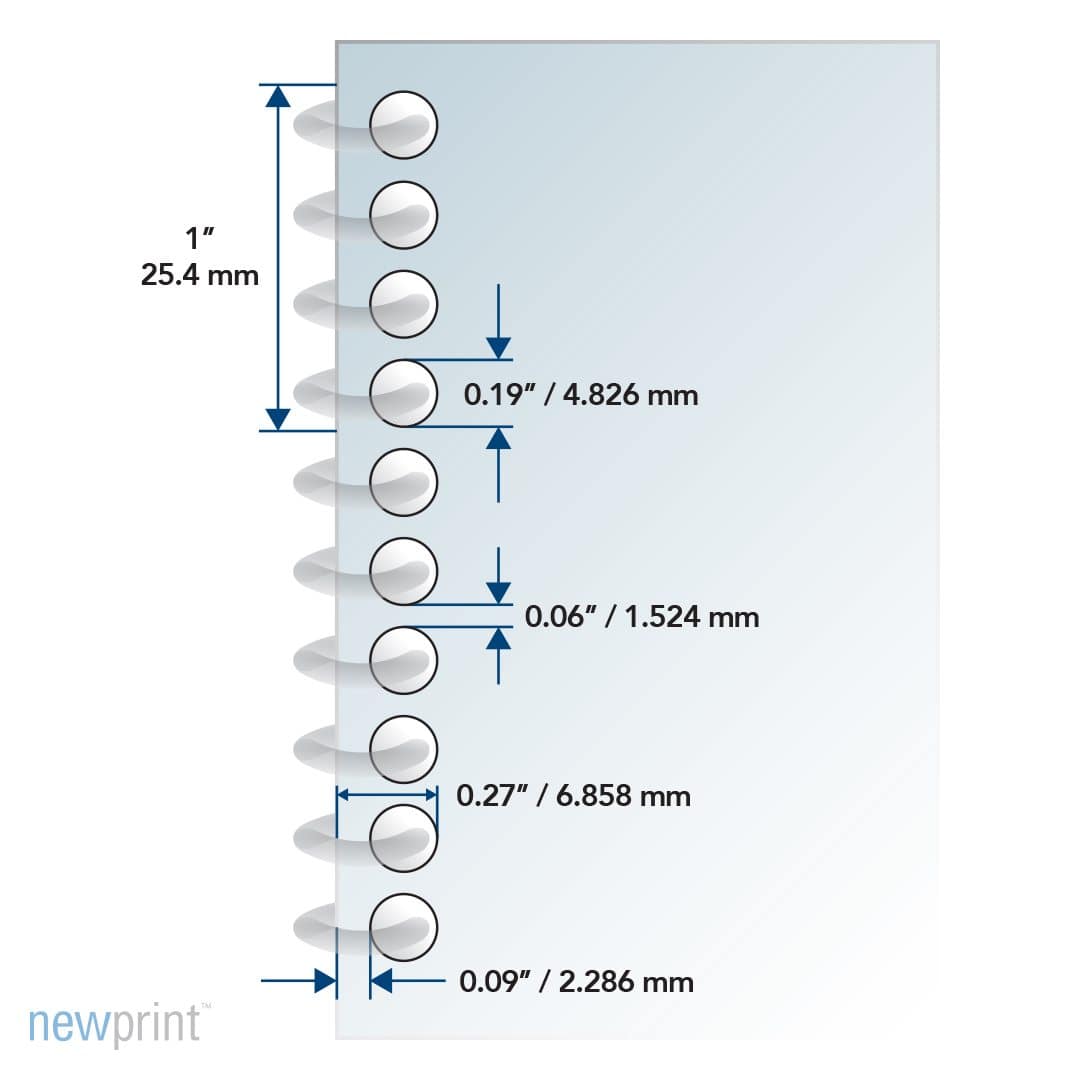 It uses wire-shaped loops to hold together pages that are punched through near the bound edge. This makes it perfect for handbooks and notebooks, and any other publication that needs a sleek, professional look. Reports and brochures that are often annotated can benefit from this binding. It offers more structure and sturdier binding than the spiral. These books do not become distorted after a long period of usage. They can be opened up to full 360 degrees, and lay flat.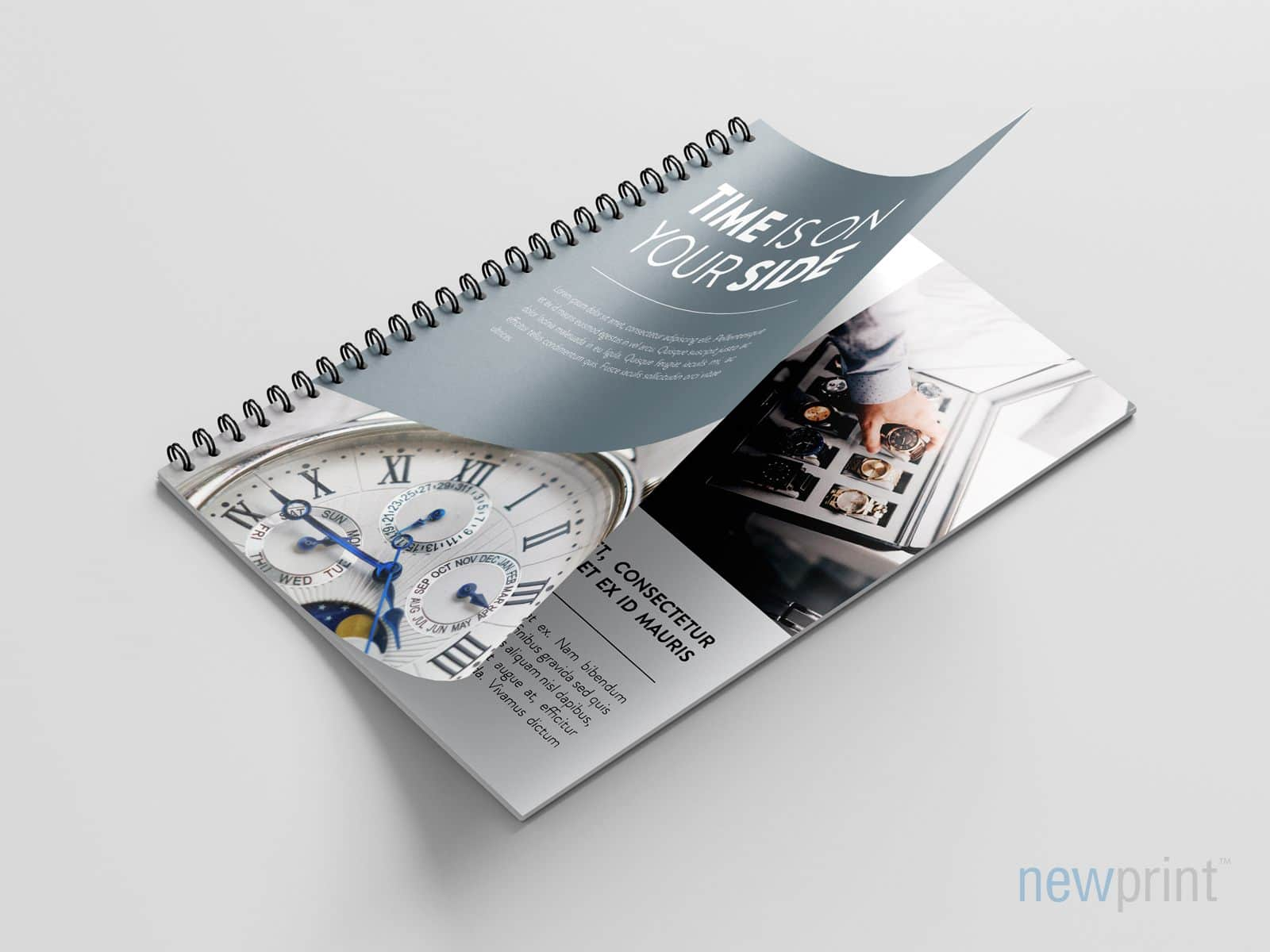 Pros:
It is practical and long-lasting.
You can bind different materials (paper, plastic, board) together.
Cons:
The coil may be damaged if something heavy is placed on it.
There is no spine, so the book may be hard to identify when put on the shelf.
Designer tip:
Do not create a two-page photo spread; the graphics that cross pages don't look right with this binding. When it comes to margins, the same principle applies to spiral binding.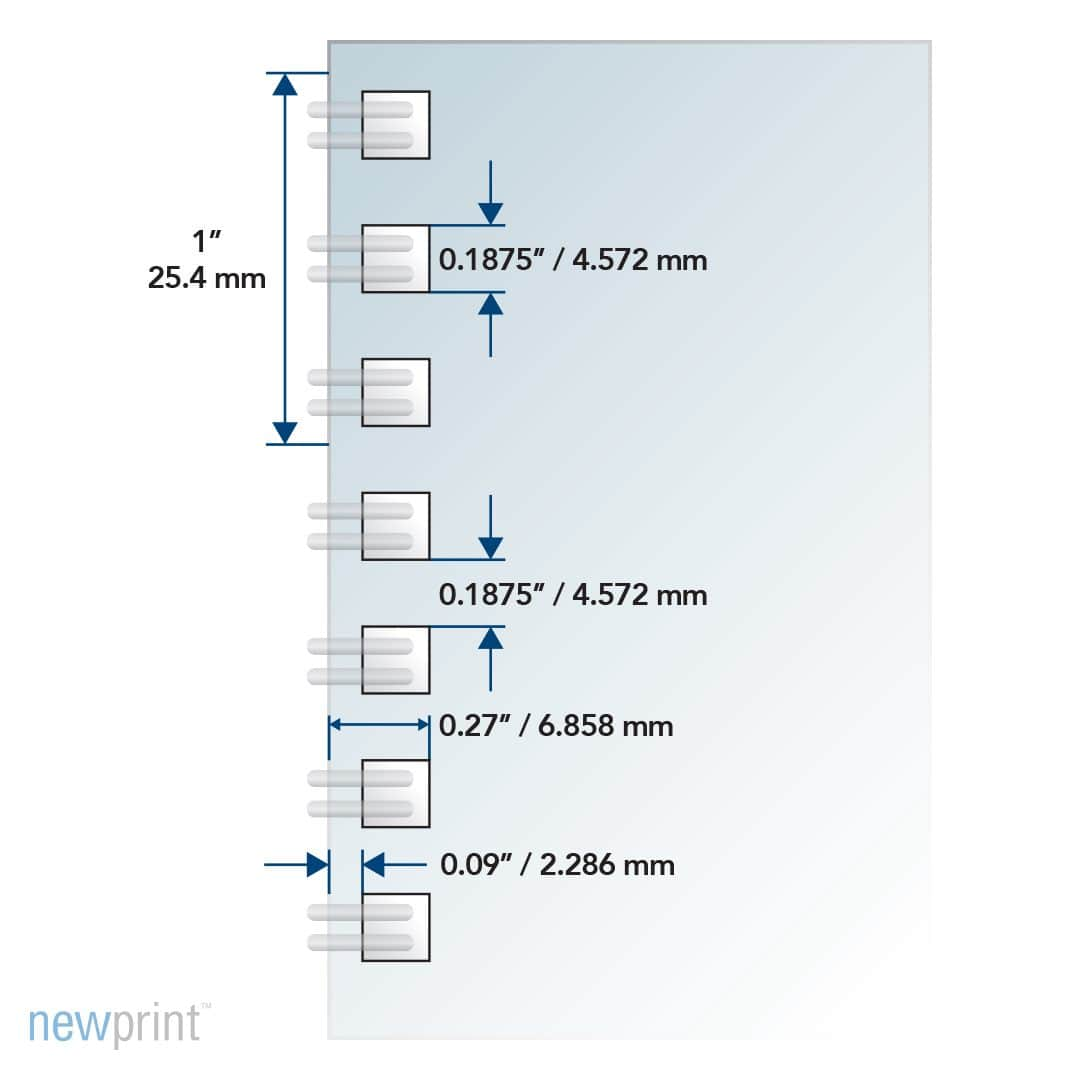 It is the simplest and the most affordable method of document binding. It is used for documents that need to be easily bound, shared and stored. Your printed sheets are stapled at the top left corner. It is perfect for school materials, resumes, leaflets and other documents that do not have a large number of pages and need to be distributed and used efficiently.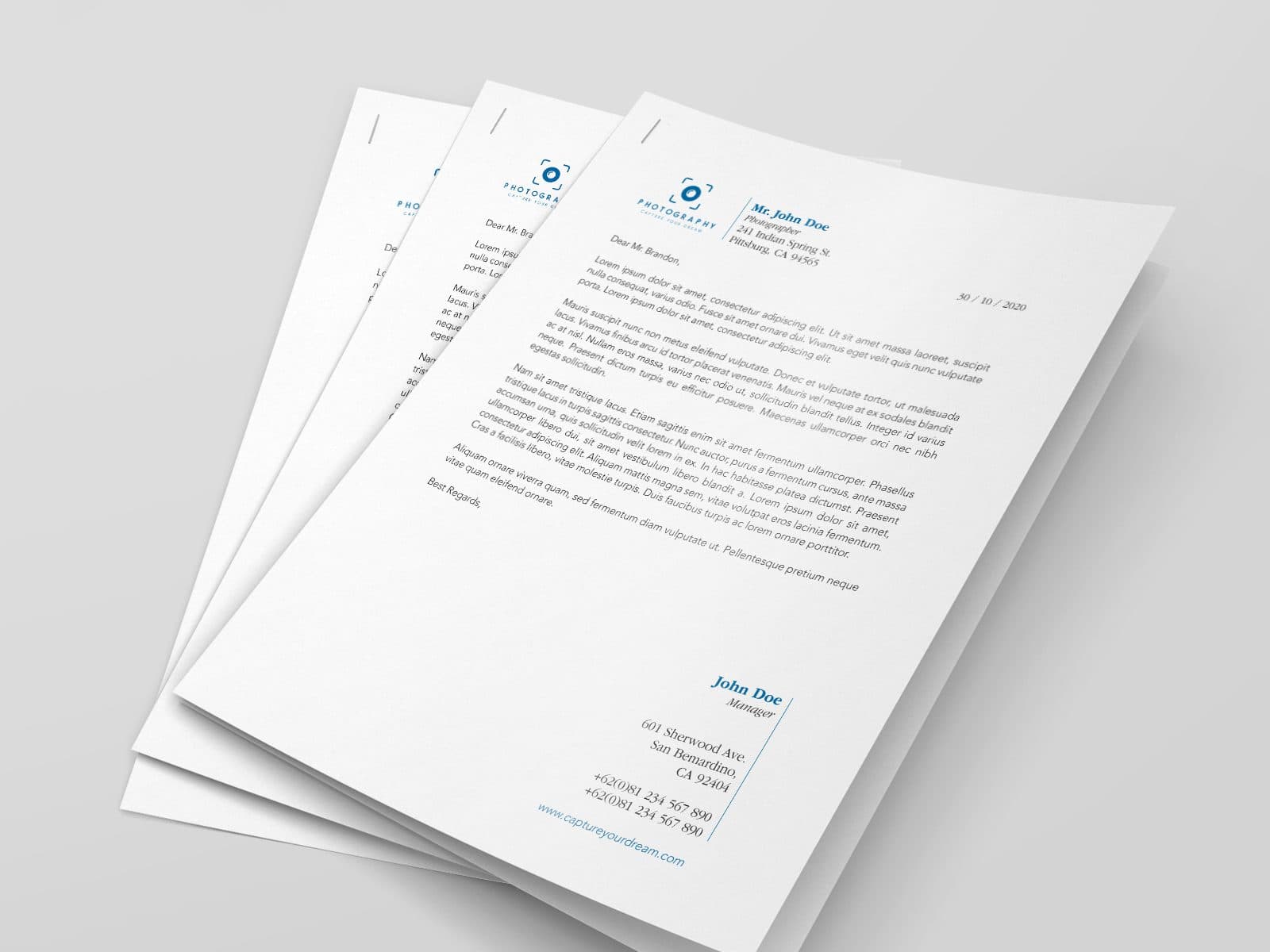 Pro:
Con:
It does not look very classy.
Designer tip:
Borderless printing is not suitable for corner stapled binding, because the stapled binding will enclose your images, text and diagrams.
We hope that you have found the information you need in this post. If you have any questions or need help from our team to decide what the best binding option for your document is, contact us.