Do you know why you should consider using NCR form templates for your business? Find out how they work and the benefits they offer in our article.
An NCR form is a multi-part form assembled using carbonless copy paper (which refers to NCR paper). NCR forms are a convenient and efficient way to generate multiple copies of important documents. NCR Corporation, a leading worldwide transaction technology provider, developed carbonless copy paper. Hence the names NCR Forms and NCR Paper. The beauty of NCR forms is that they allow you to produce multiple document copies without a computer or printer.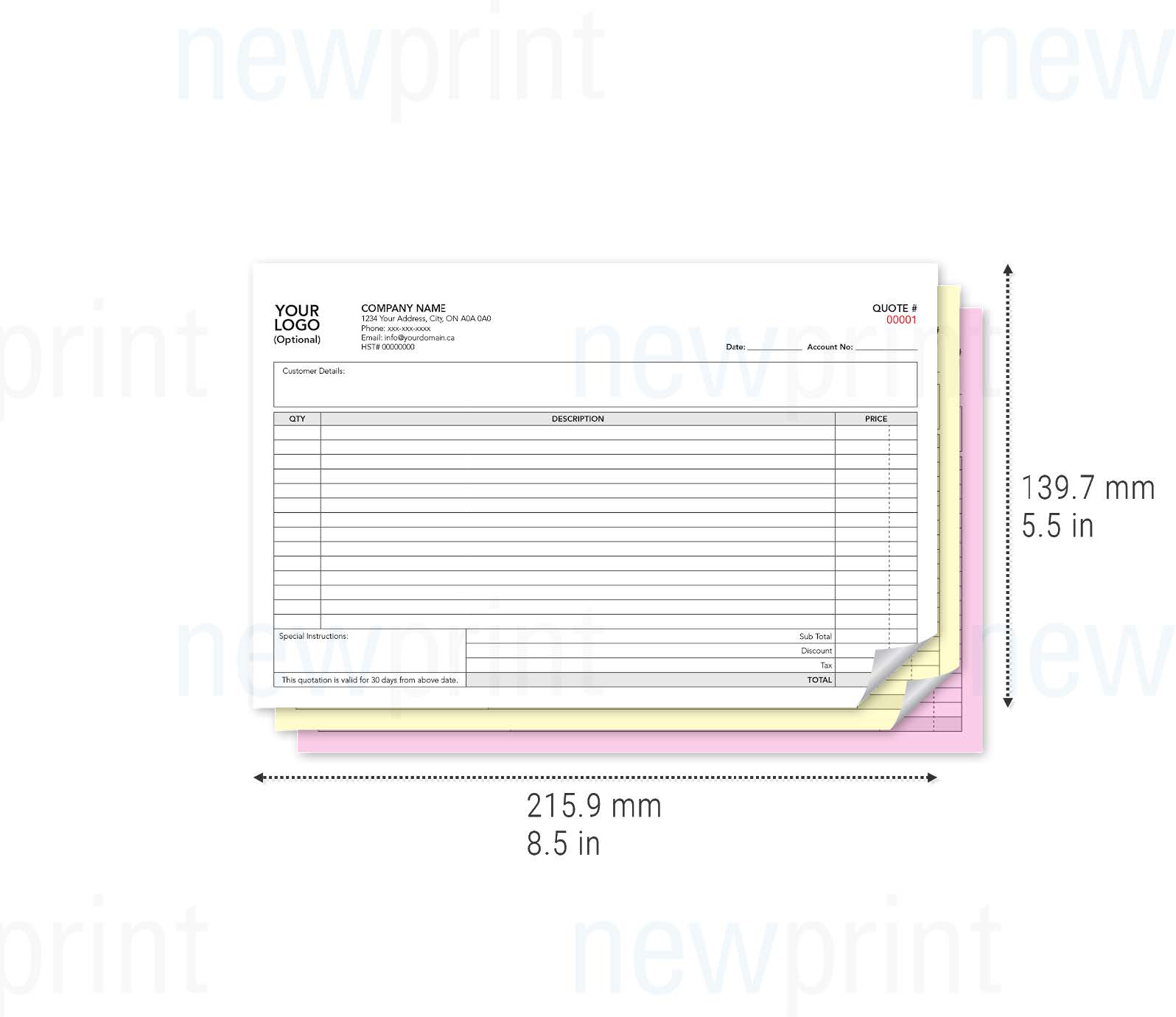 These forms are great when you need a quick and easy way to make copies of handwritten or impact-printed documents. Or when there is no access to a computer. They are also straightforward to manage and come with sequential numbering to help you keep track of your records. You can use NCR forms for various purposes, such as invoices, work orders, estimates, time logging forms, freight, bill of ladings, doctors' notes, prescriptions, and parts list forms.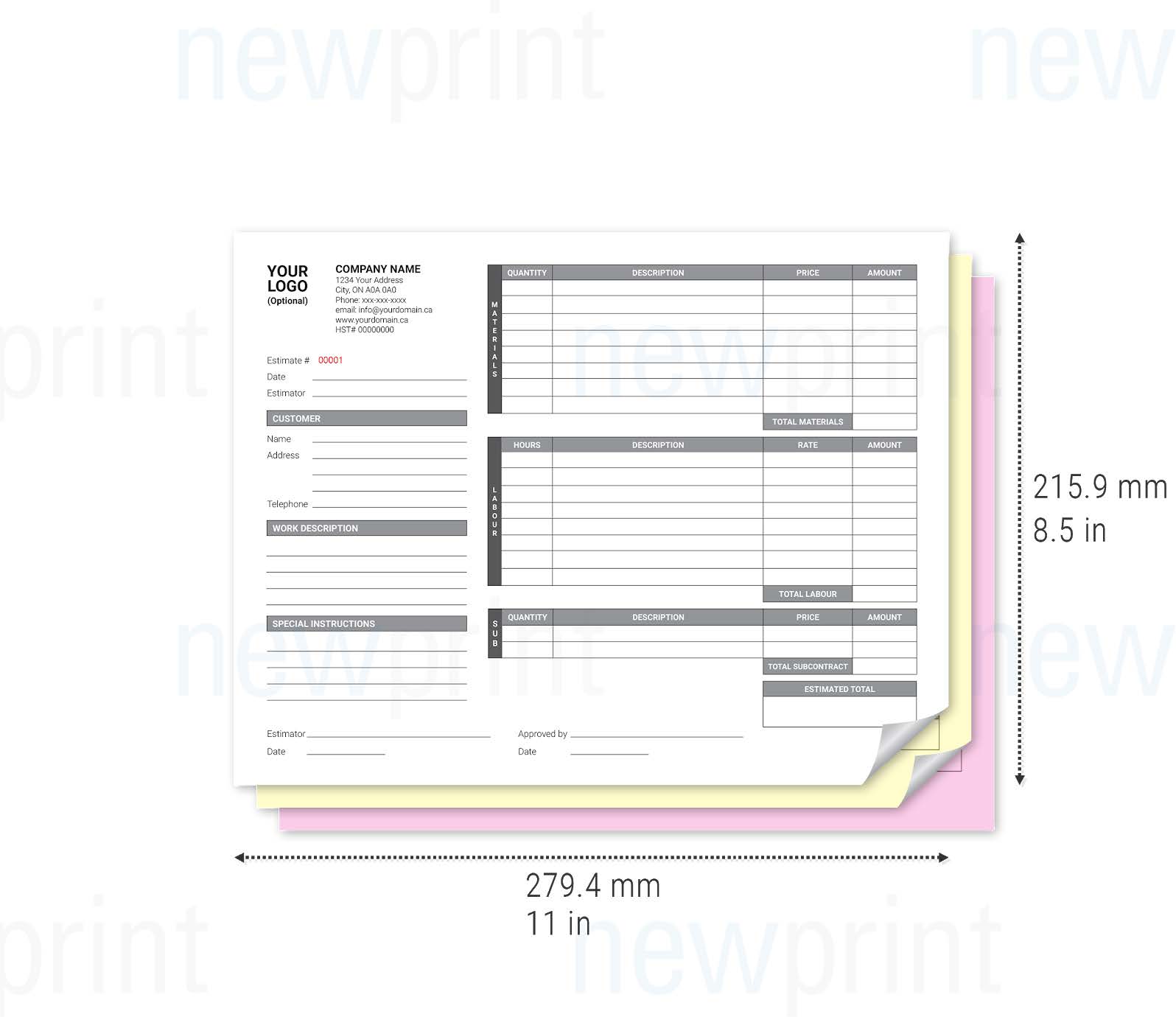 So if you're looking for a reliable and efficient way to make multiple copies of important documents, consider using NCR forms. They are a solution that can save you time and hassle in the long run.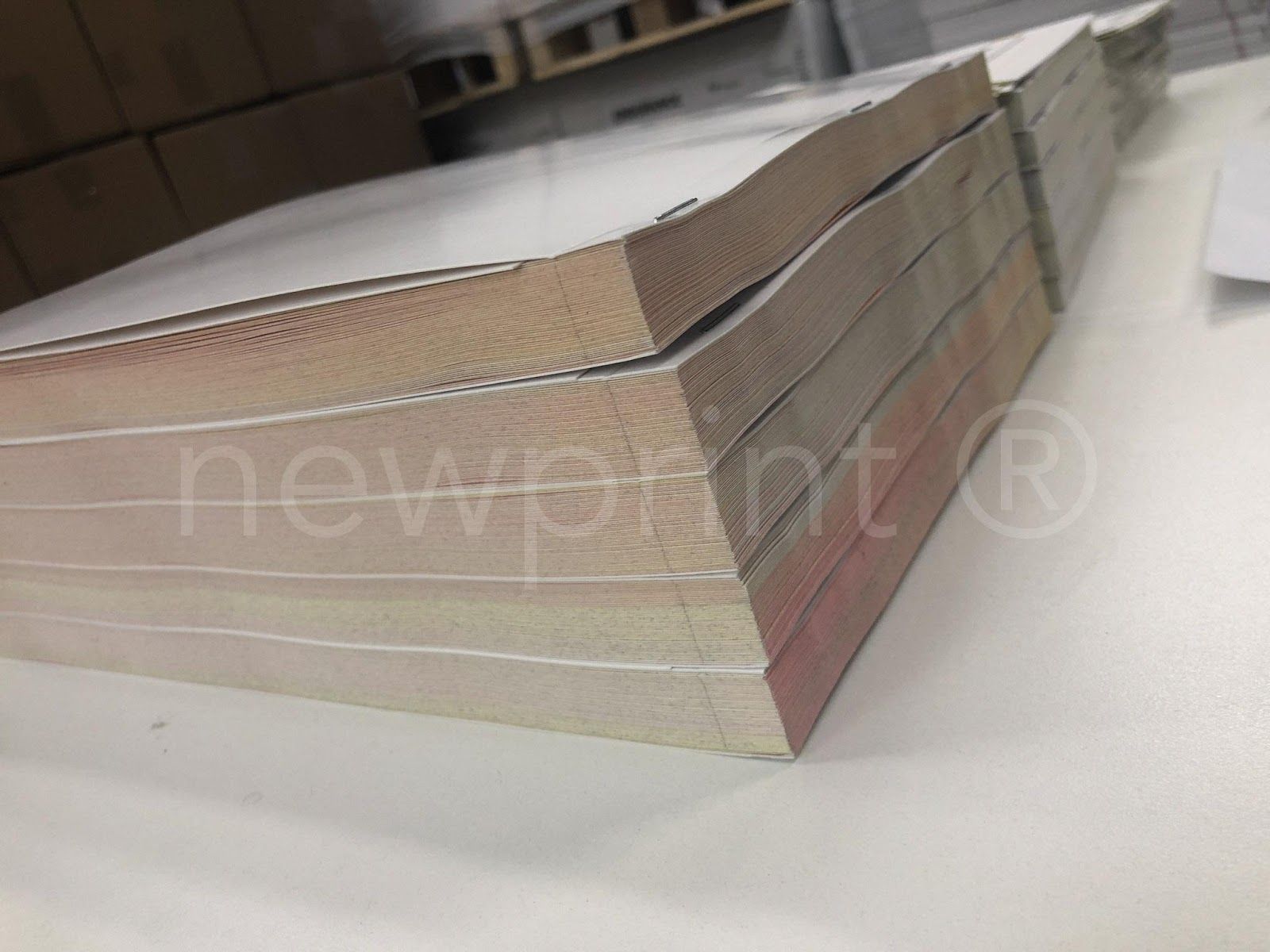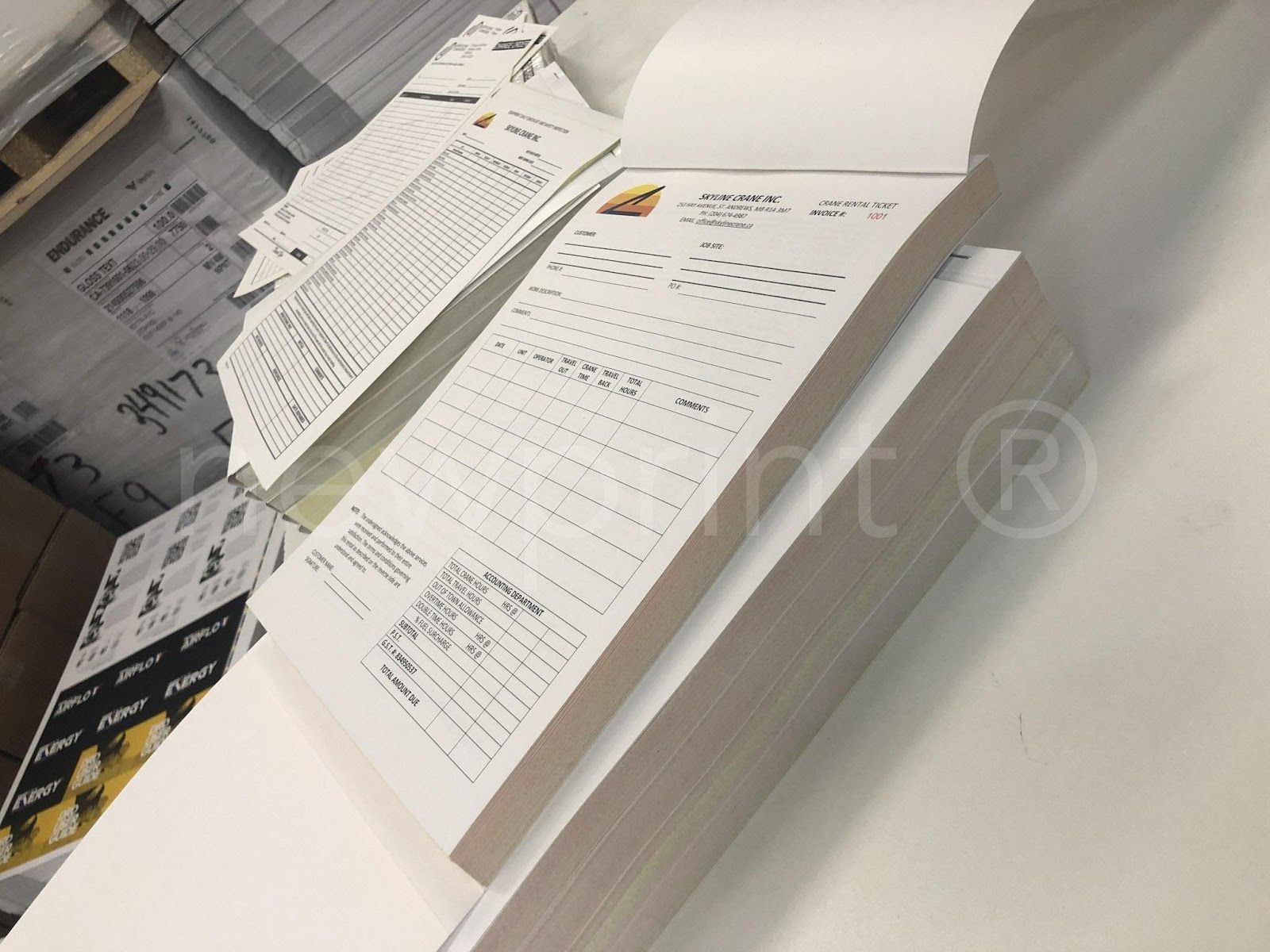 What are NCR forms?
If you need to make multiple copies of a document quickly and cost-effectively, custom business forms are the way to go! That's why they're so popular in business. NCR forms are helpful for documents like proposals, contracts, invoices, work orders, sales receipts, and more.
You can use NCR forms in two ways:
Handwritten forms, where you fill out the information by hand with a pen,
Continuous forms that are fed through an impact printer connected to a computer.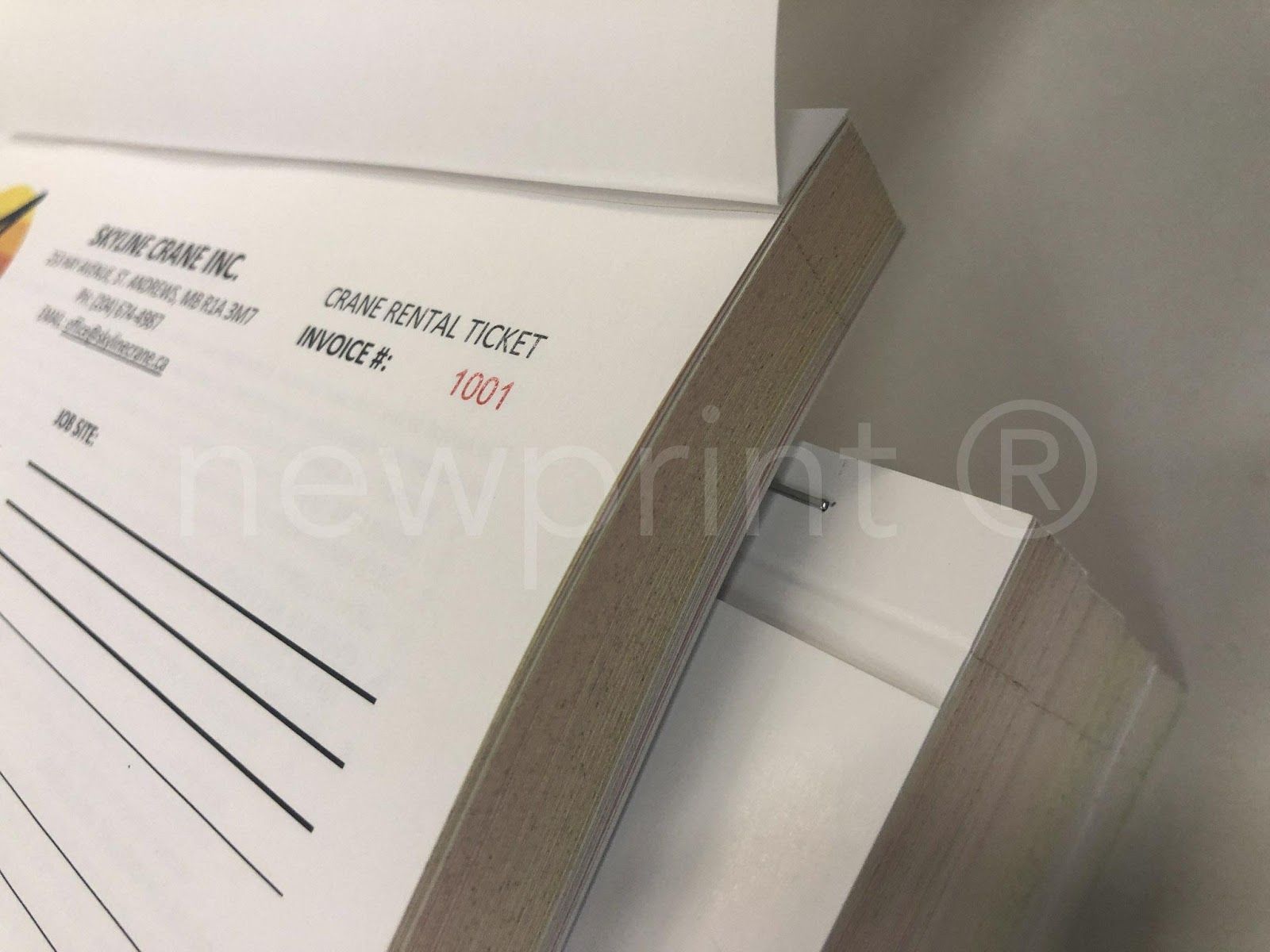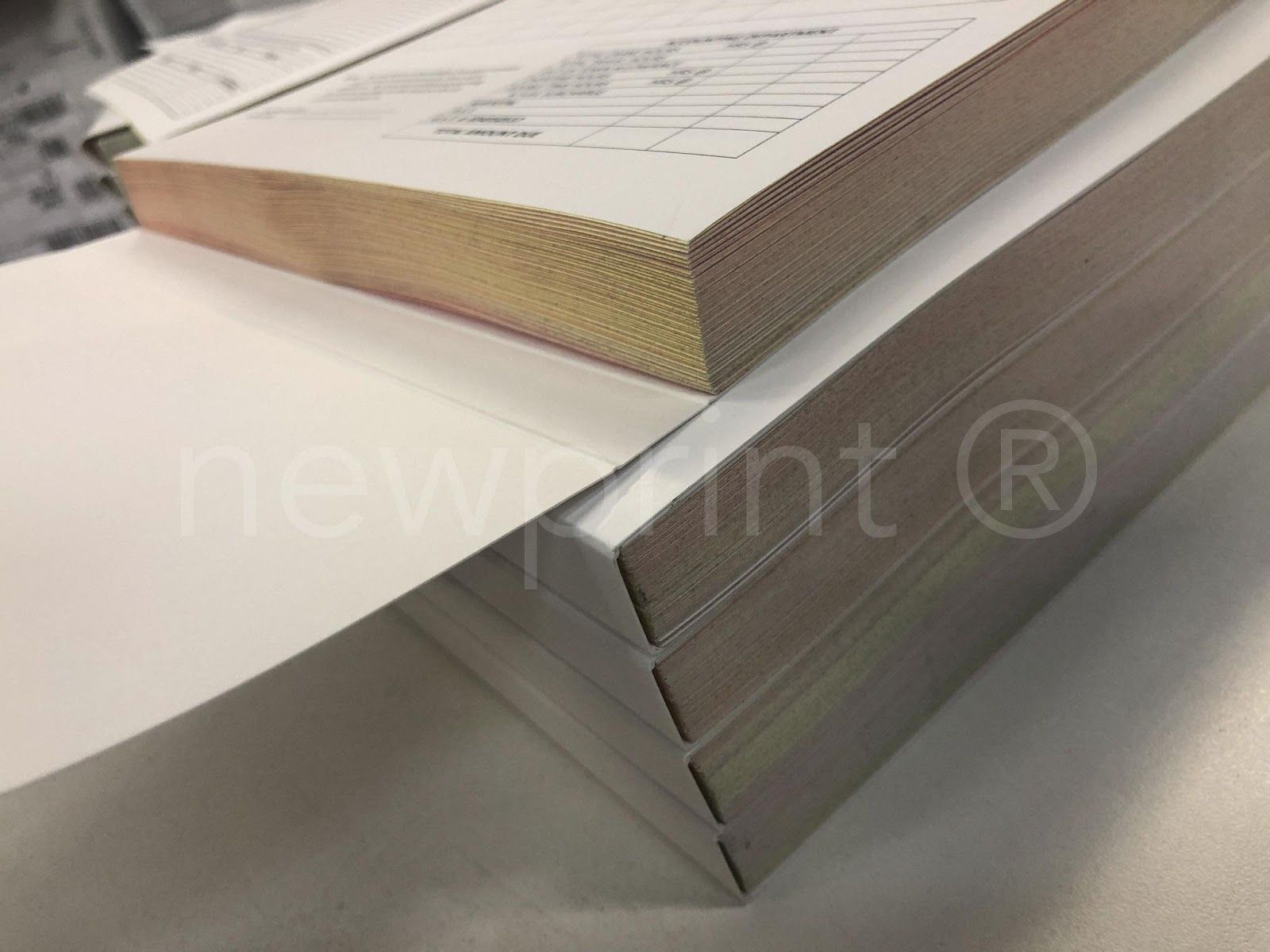 The most common types of NCR forms are:
2-part NCR forms
3-part NCR forms
4-part NCR forms
They come in different colors like white, canary, pink, and goldenrod. This helps you identify the original and makes it easy to track which copy is which.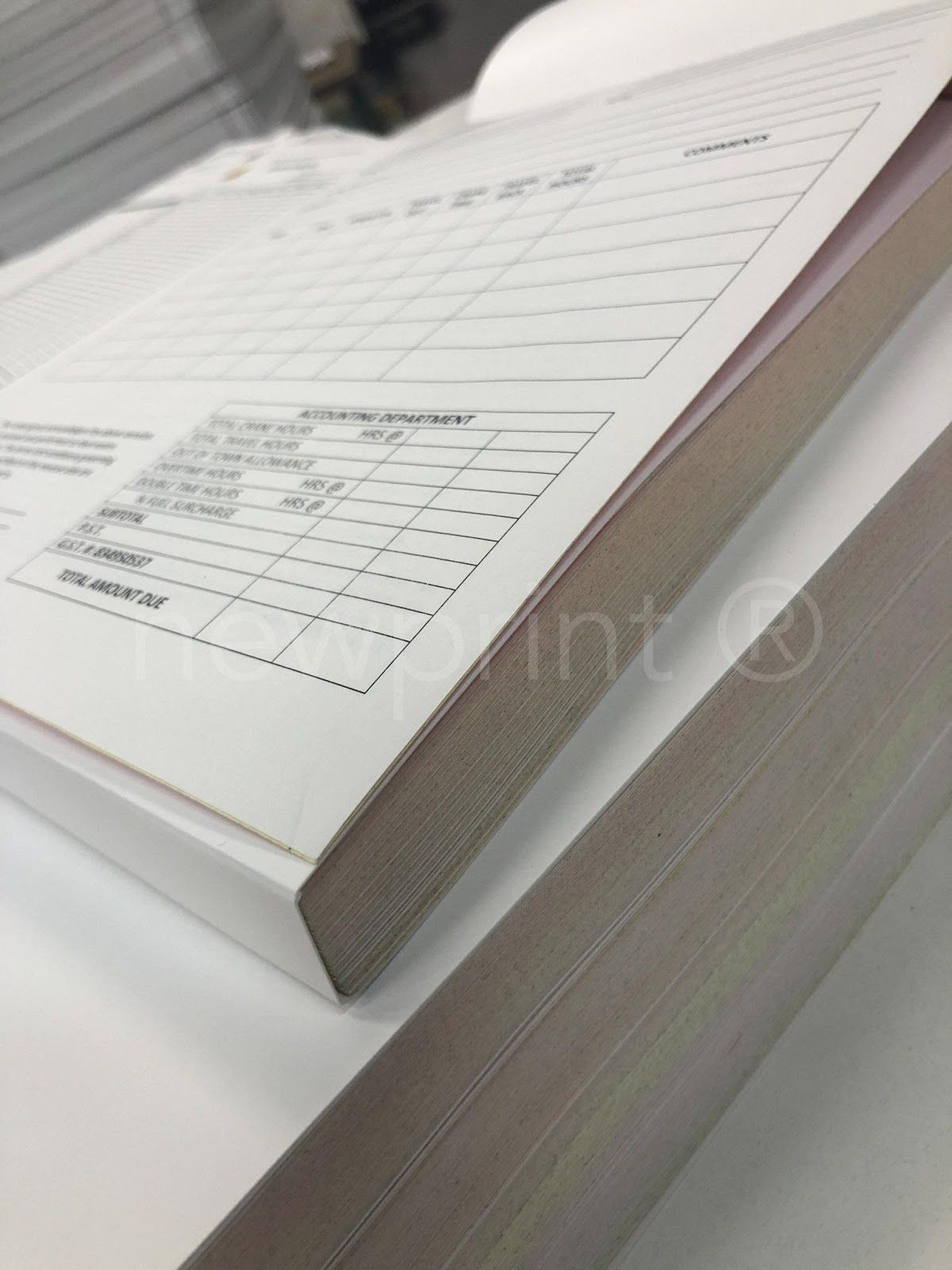 How do NCR Forms Work?
The sheets of paper that go into creating an NCR form are coated with a layer of microscopic dye capsules and a layer of reactive clay. The backside of the topmost sheet is coated with a layer of microscopic dye capsules. These tiny capsules break open upon applying pressure from a writing instrument or the mechanical strike of a printer. The dye then spills over onto the top of the second sheet, which has been treated with a reactive clay compound. This thin clay layer chemically reacts with the spilled dye to produce a permanent mark. Because the dye capsules are microscopic, the spilled dye does not spread excessively, resulting in the original text being transferred with excellent precision.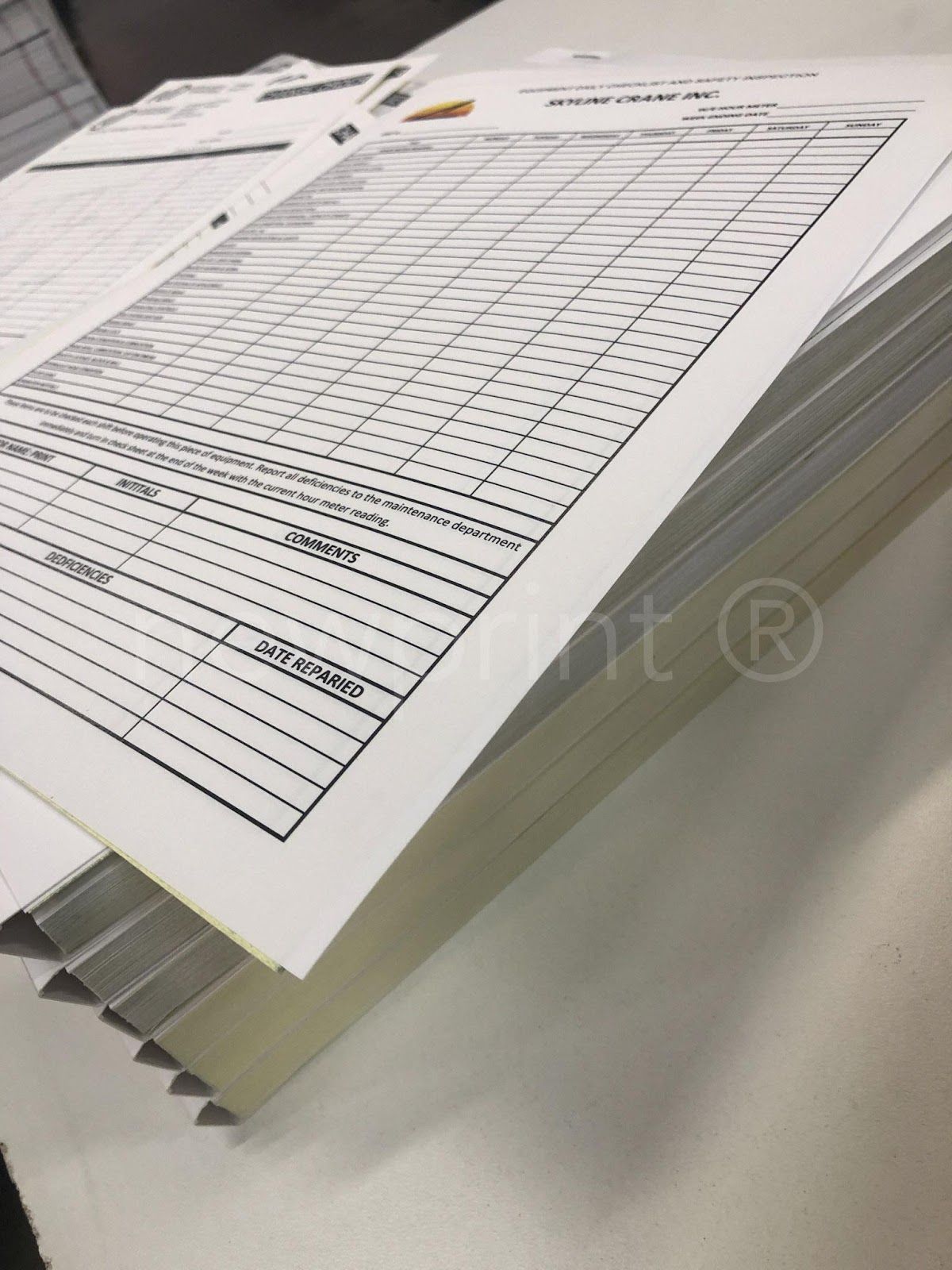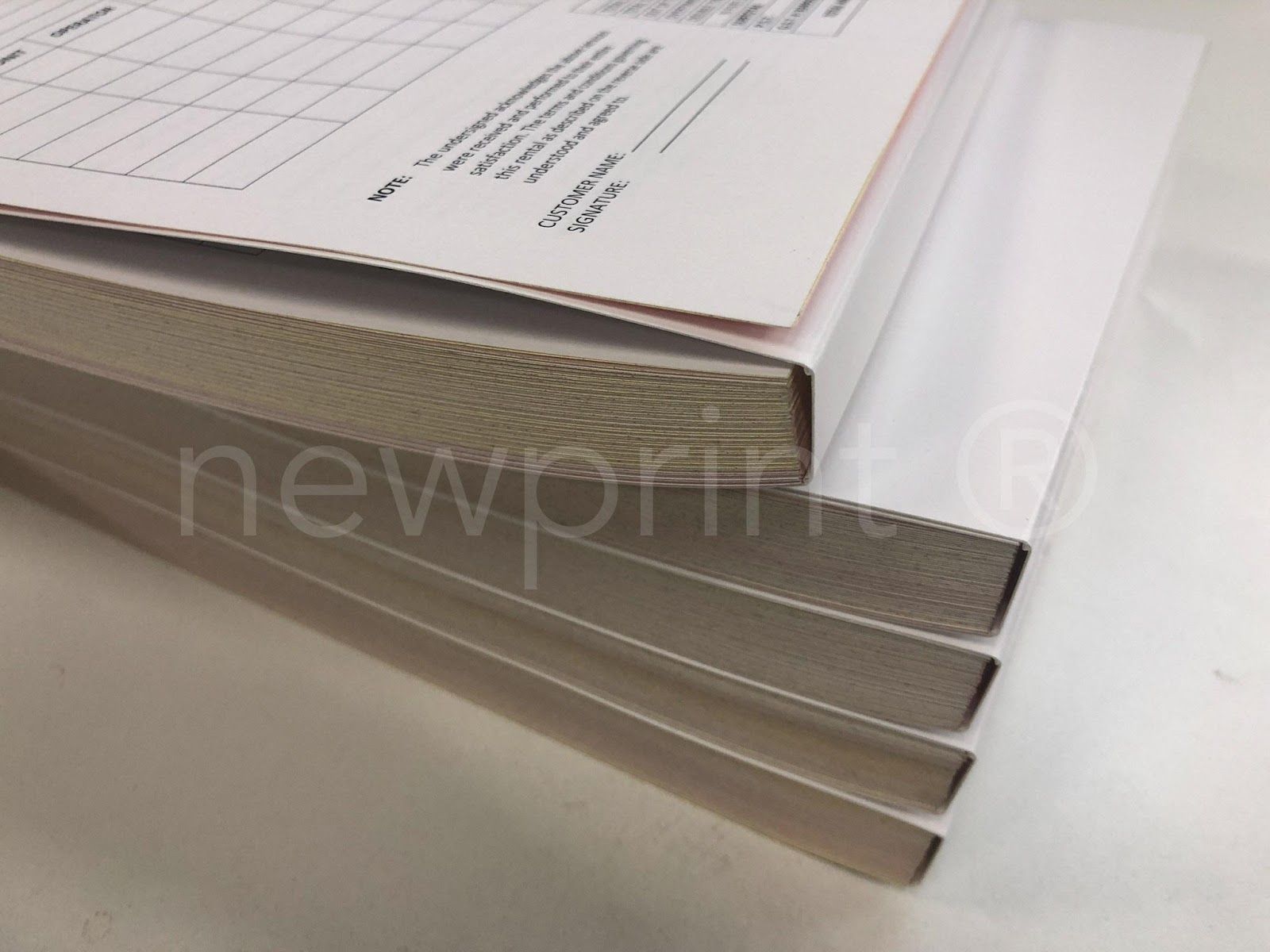 The last sheet has the reactive clay layer on top but no coating on the bottom. This process creates a perfect duplicate of the original document without the need for messy carbon paper. NCR Forms are versatile; you can use them for various documents, including proposals, contracts, invoices, etc. Even though most companies store their data digitally, many small-scale operations still rely on carbonless forms because they are efficient and easy to use. So if you're looking for a quick and effortless way to duplicate your documents, carbonless forms might be just what you need.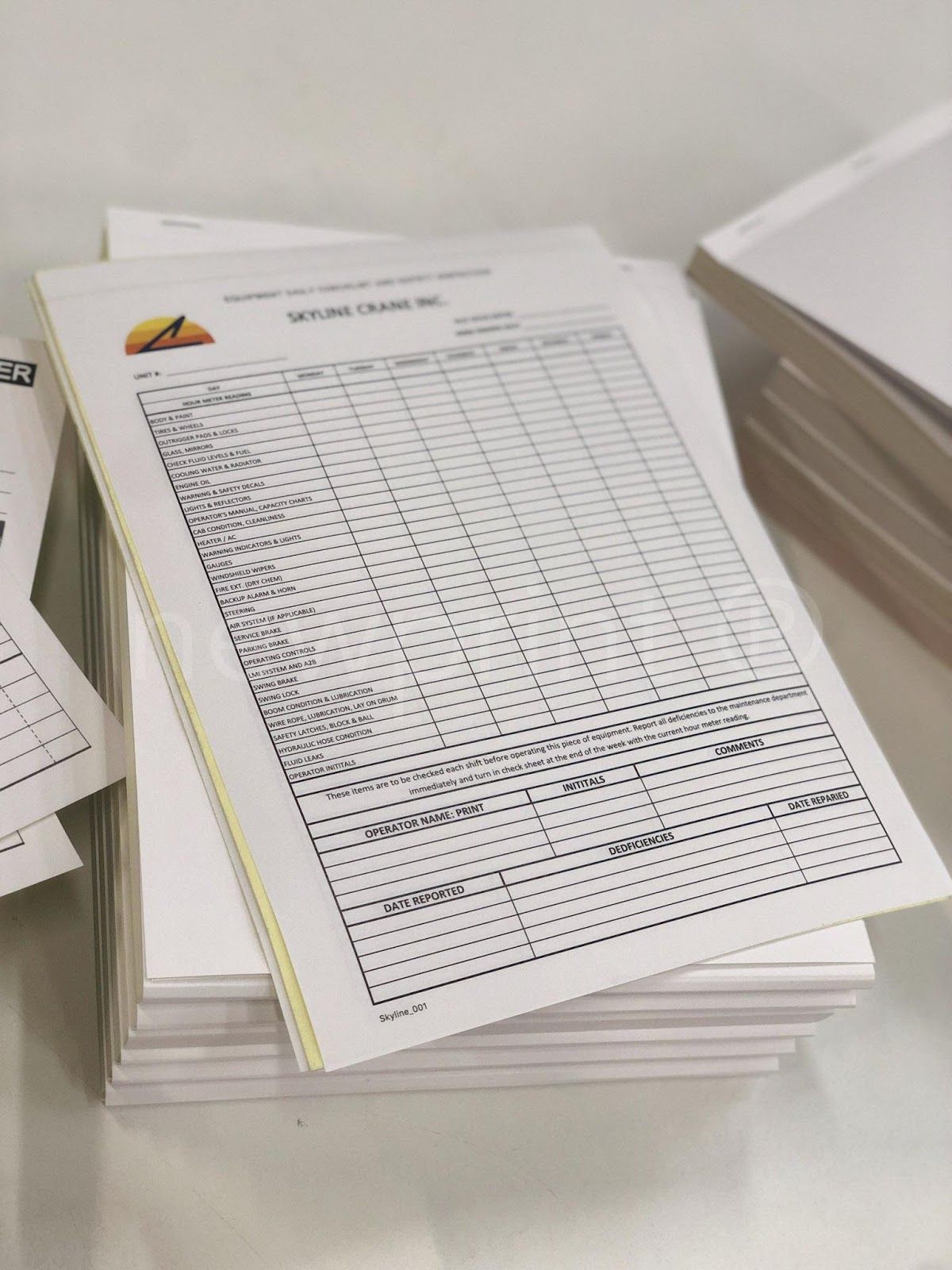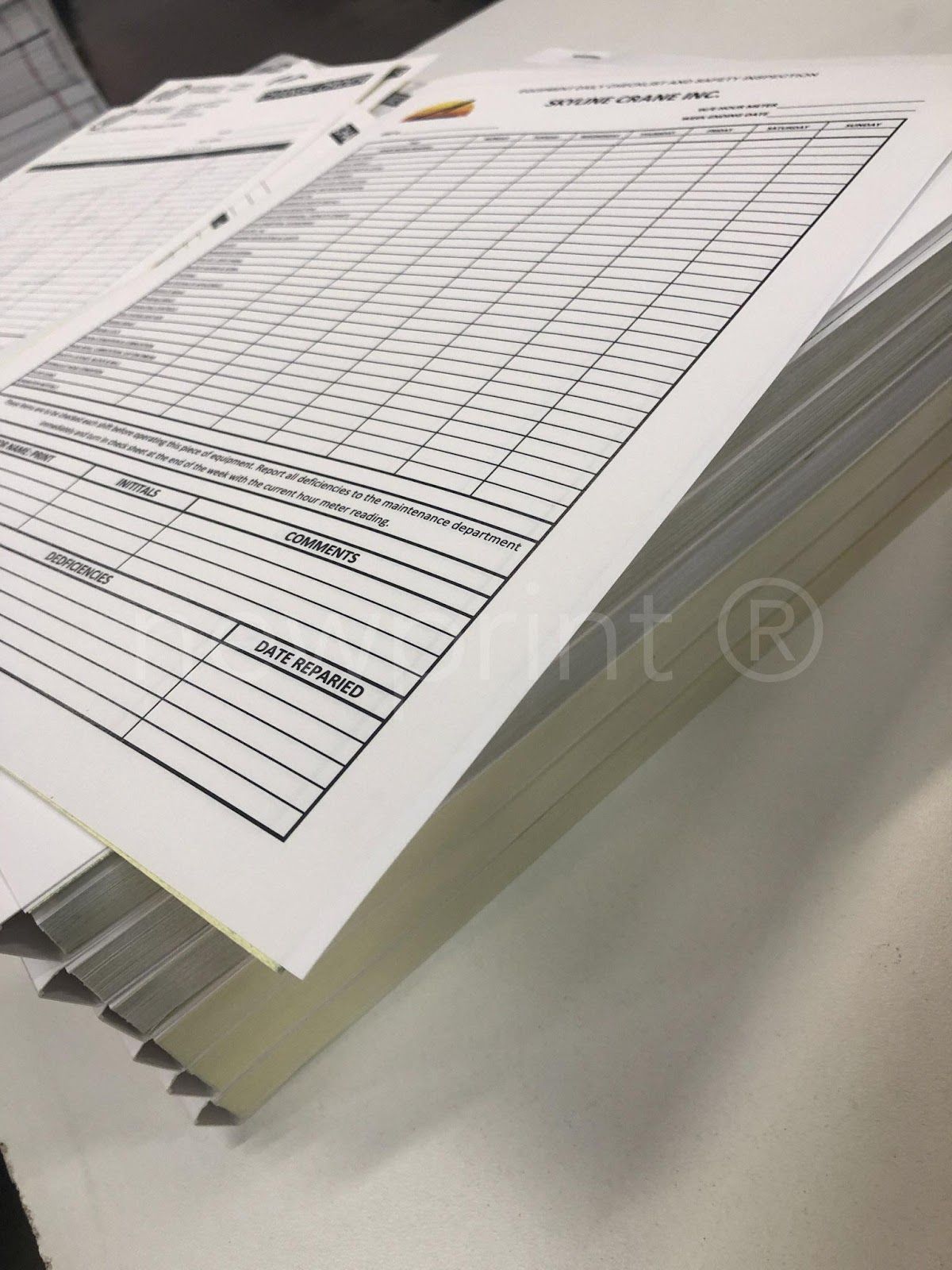 Are Carbonless Forms Right for Your Business?
Carbonless forms, also known as NCR forms, offer several benefits that make them an excellent option for businesses of all sizes.
First and foremost, they are incredibly versatile so you can use them for legal forms, medical forms, shipping forms, or receipts.
In addition to their flexibility, carbonless forms are also easy to use, making them an excellent option for employees who may not be computer-savvy.
They can even substitute traditional computer and printer setups, which can help declutter your office and save energy.
Using carbonless forms can also help you cut expenses, as they are a cost-effective alternative to using computers for transactions.
Plus, since they can make one to three copies at a time, you won't have to worry about documenting office forms properly.
Carbonless forms are worth considering if you're looking for a practical and economical way to manage your business forms.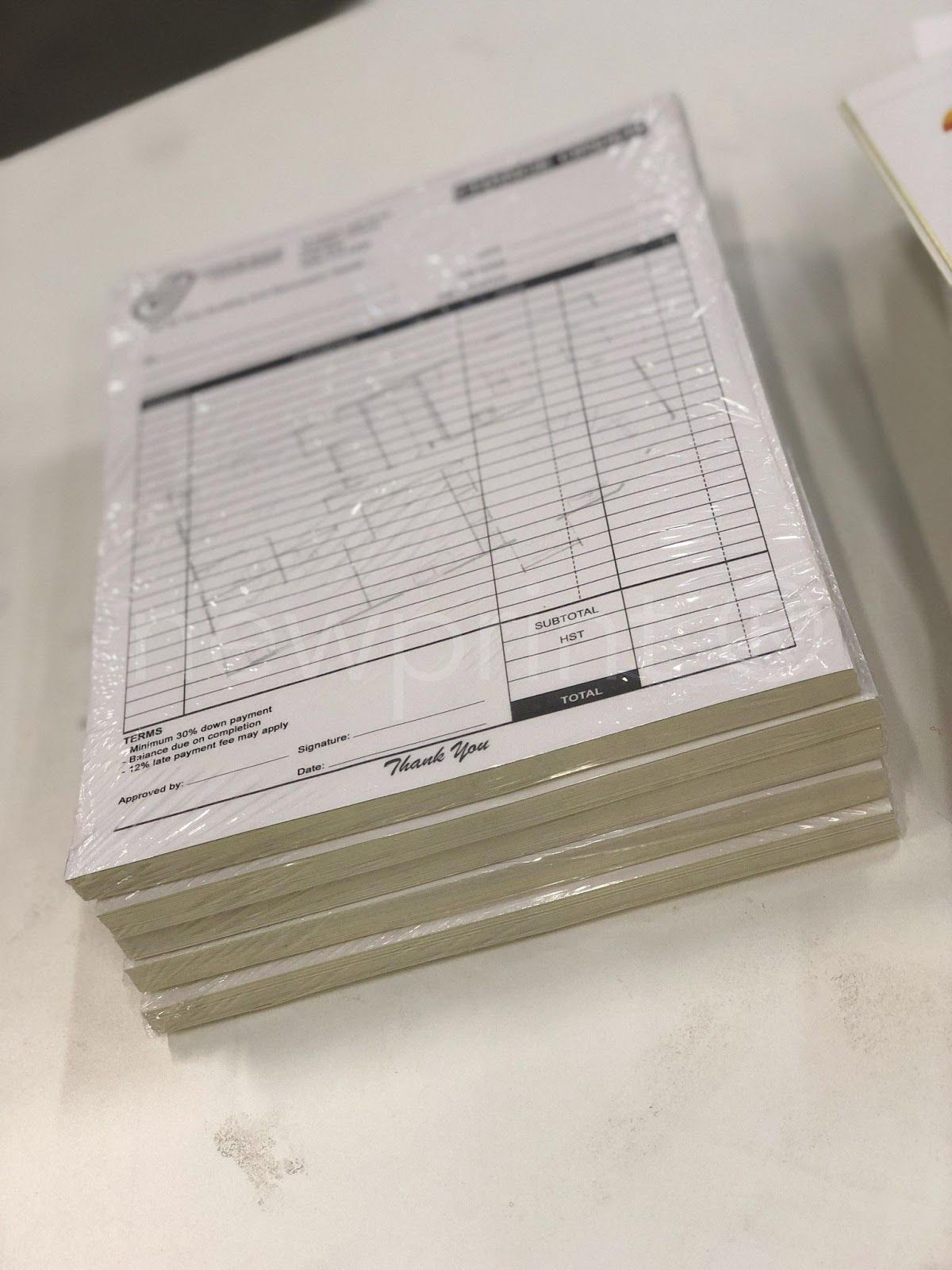 Which Carbonless Form Should You Choose: 2-Part, 3-Part, or 4-Part?
Choosing between 2-part, 3-part, or 4-part carbonless forms largely depends on your business needs. 2-part forms are perfect for receipts, while sensitive documents such as medical forms often require 3- or 4-part forms. However, it's ultimately up to you to decide. Remember that having more copies can benefit your business; sequential numbering helps with documentation.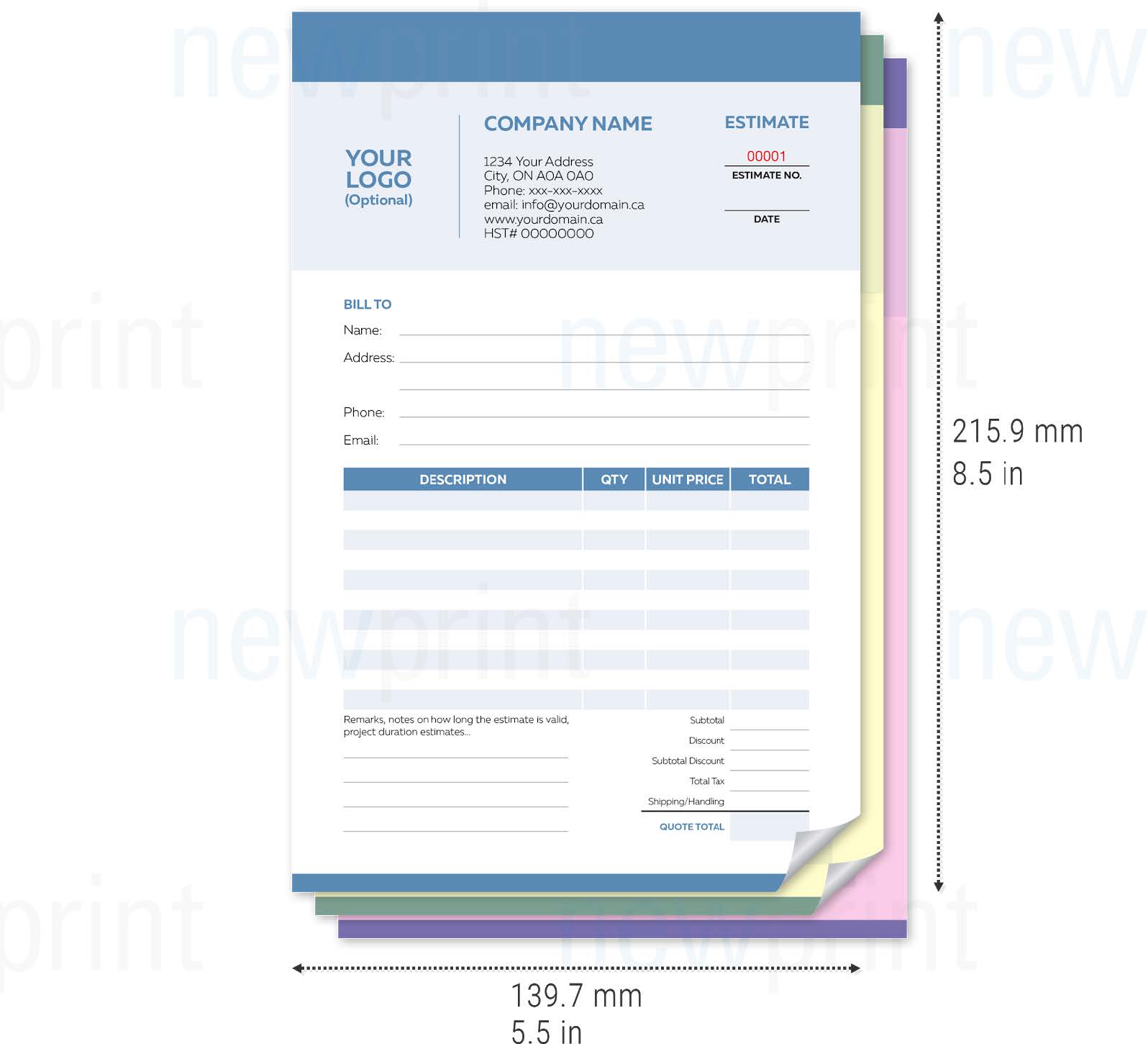 Printing on Carbonless Paper: Can You Do It?
Yes, you can purchase specially treated paper to use in either your laser or ink-jet printer, creating blank carbonless forms that you can use for your business. However, it's important to note that you cannot insert pre-printed forms into a laser or ink-jet printer to create carbonless form copies like you would with a pen.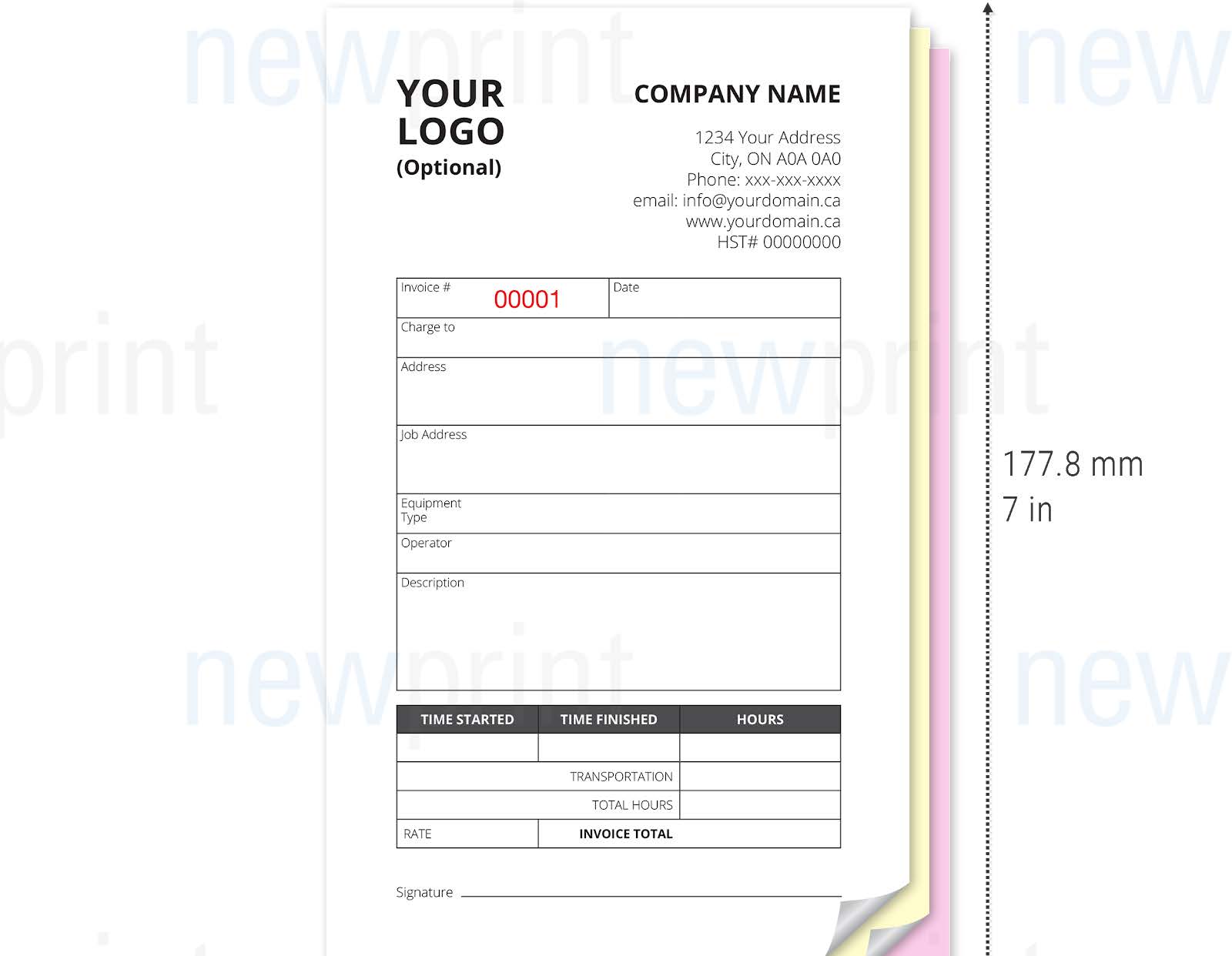 What About the Copies: Which Ones Do You Keep?
Regarding carbonless forms, the customer gets the top white copy, and the business keeps the yellow copy. Additional copies, such as pink or blue, can be used for other purposes.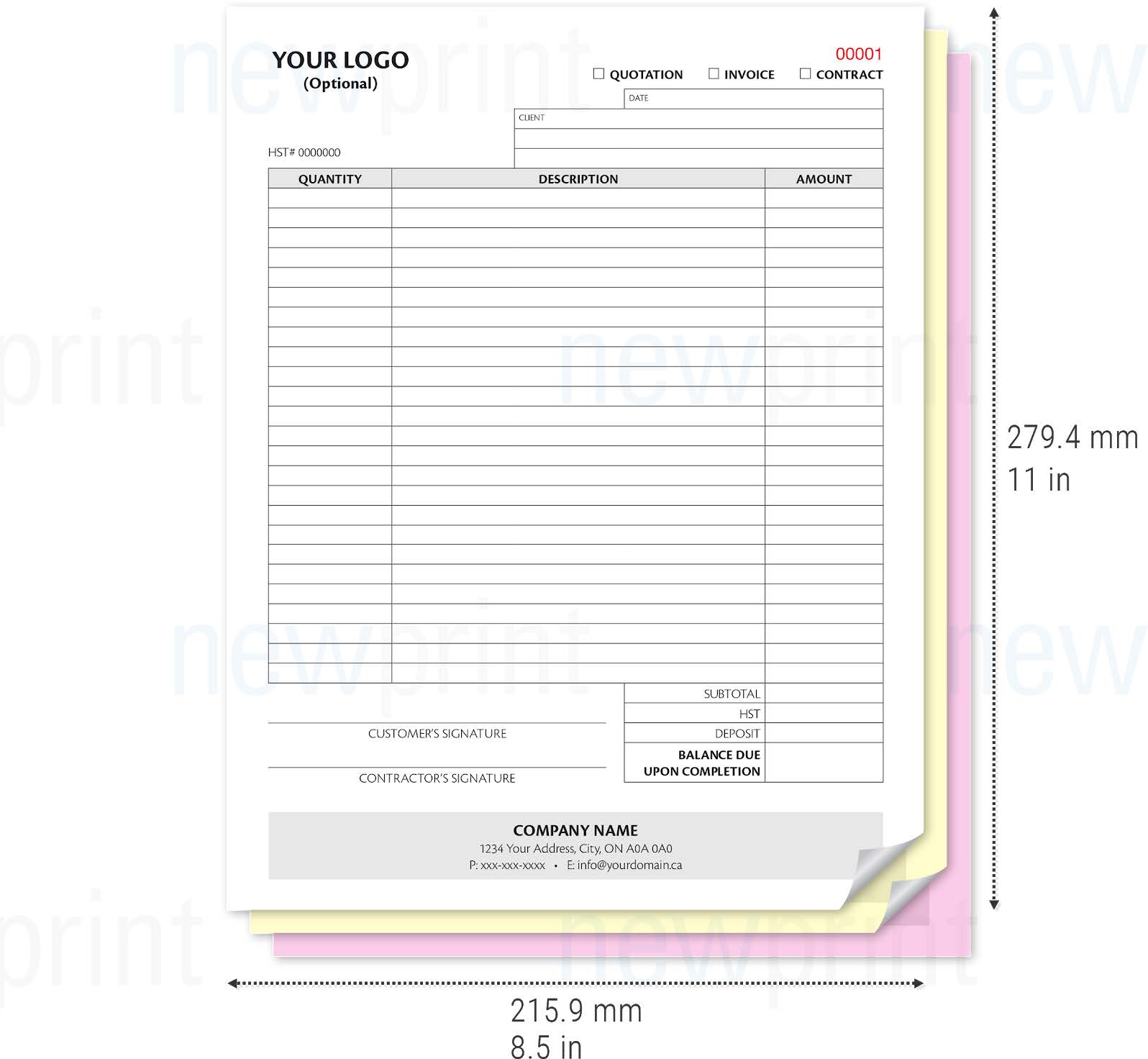 The Difference Between Carbon and Carbonless Paper
Carbon paper uses a sheet of blue ink between pages, and pressure from the pen transfers that ink onto the sheet below. On the other hand, the carbonless paper uses a special coating on the top and bottom of the forms to create the copies. This is why we call them "carbonless forms".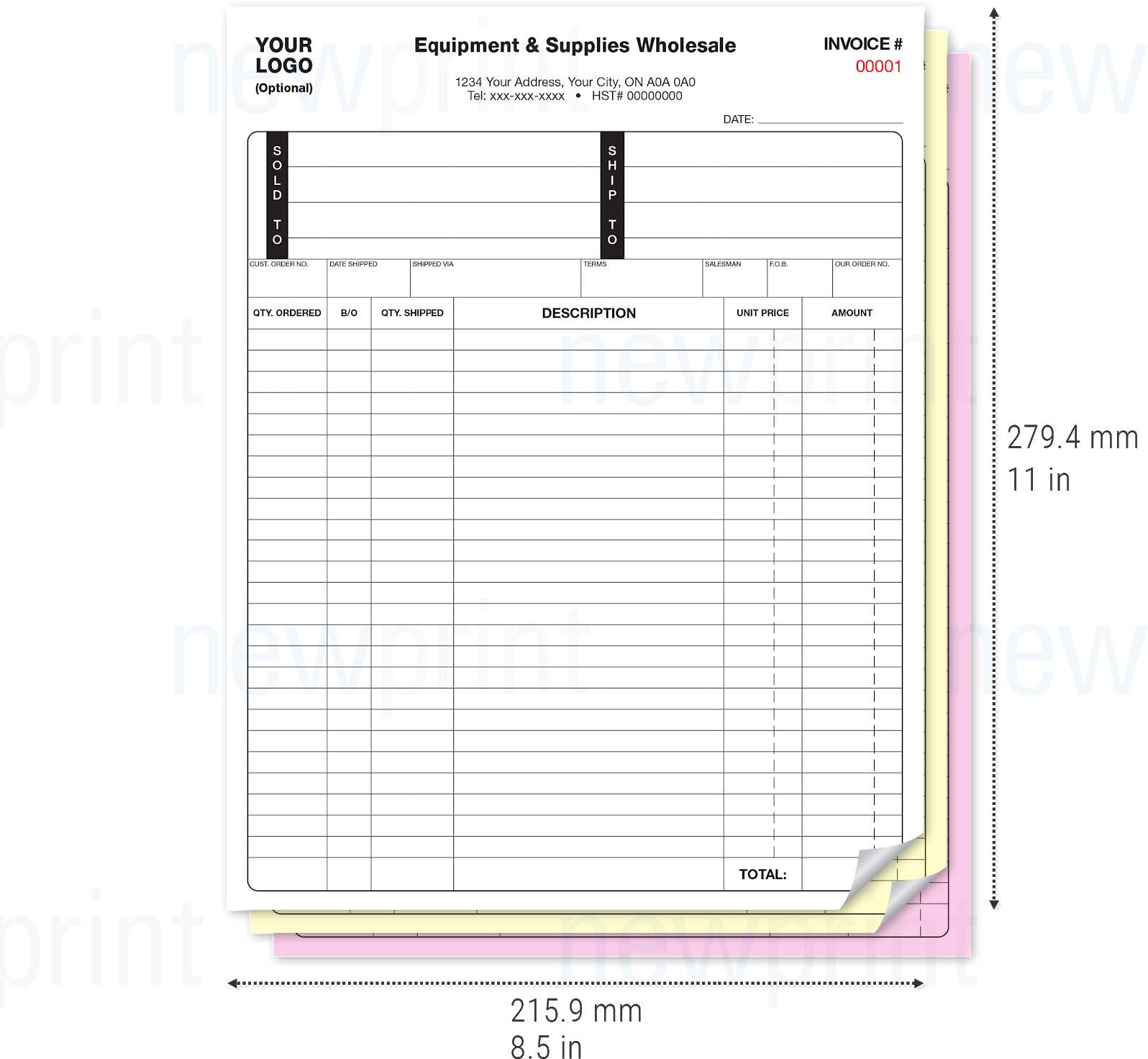 Design NCR form or Use Free Templates
Designing and printing NCR forms have never been easier with the availability of free templates online. But if you're looking for a custom design, Newprint can help you create one or modify an existing template. Our website provides information on different sizes, with the most popular being 8.5x11 and 8.5x5.5, which are standard letter and half-letter sizes.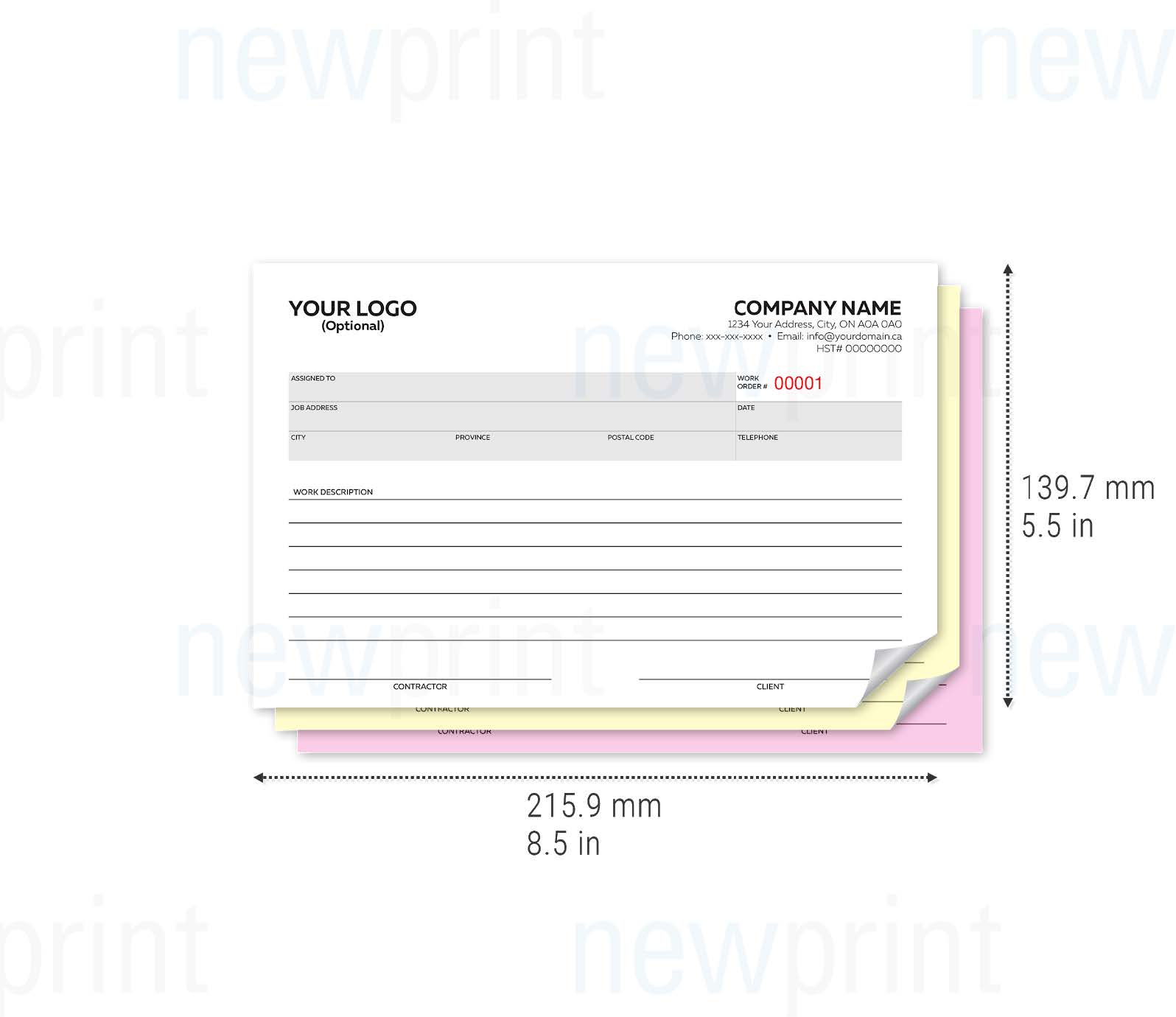 Barcodes and Unique Numbers Printed on Forms
You can also include barcodes and unique numbers on your forms to correspond with your computer system files. Different barcodes, such as UPC, EAN, QR code, and 128 Bit, can be printed upon request.
Crash numbering is another popular method to prevent fake copies, where the first sheet of each set is press printed with red ink, and the carbon copy is imprinted from the carbon.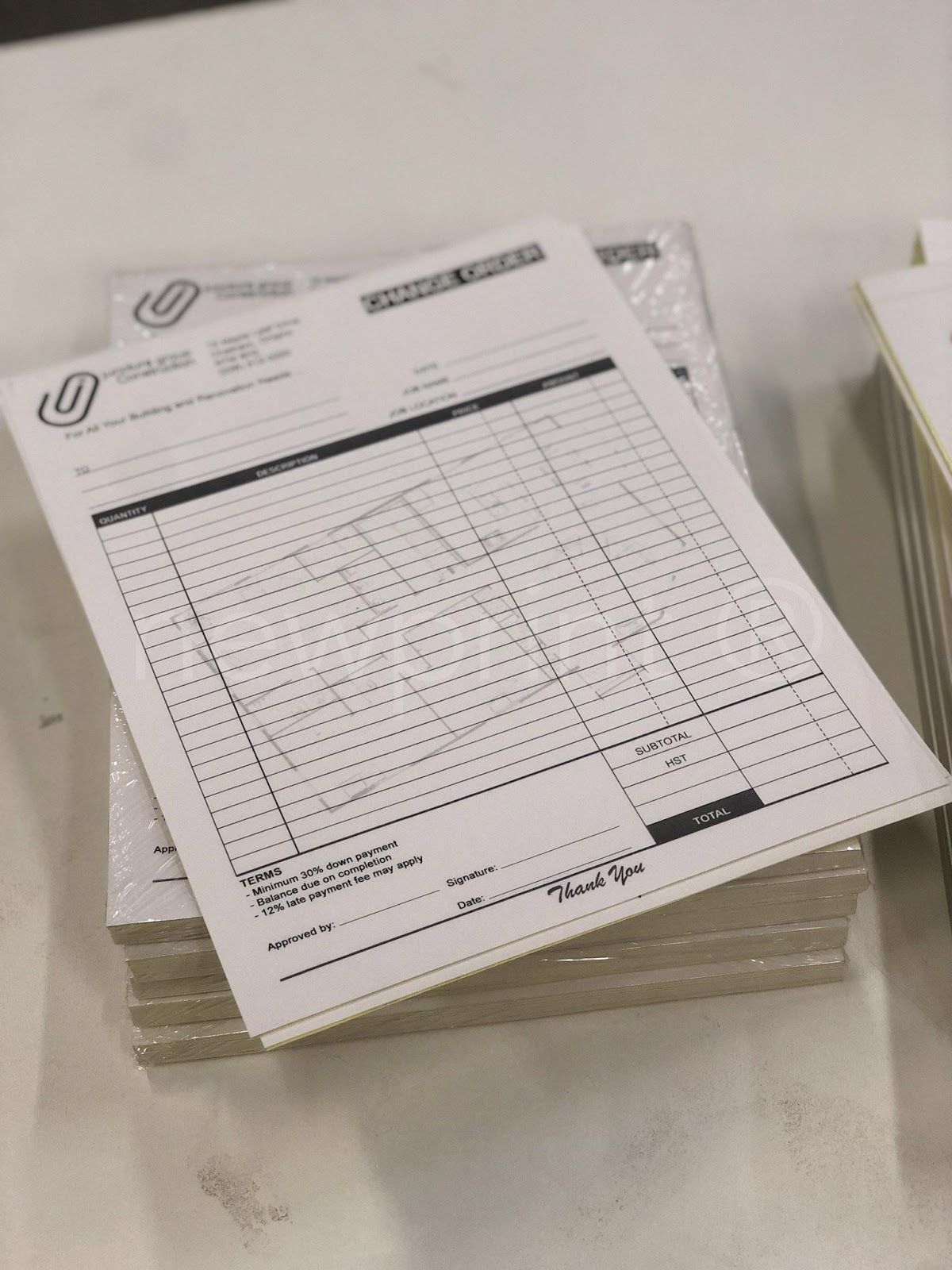 If you already have a design in mind, simply upload your file to our website and let our prepress experts assess it for technical issues. We'll send you PDF proofs of your work before printing to ensure the best results.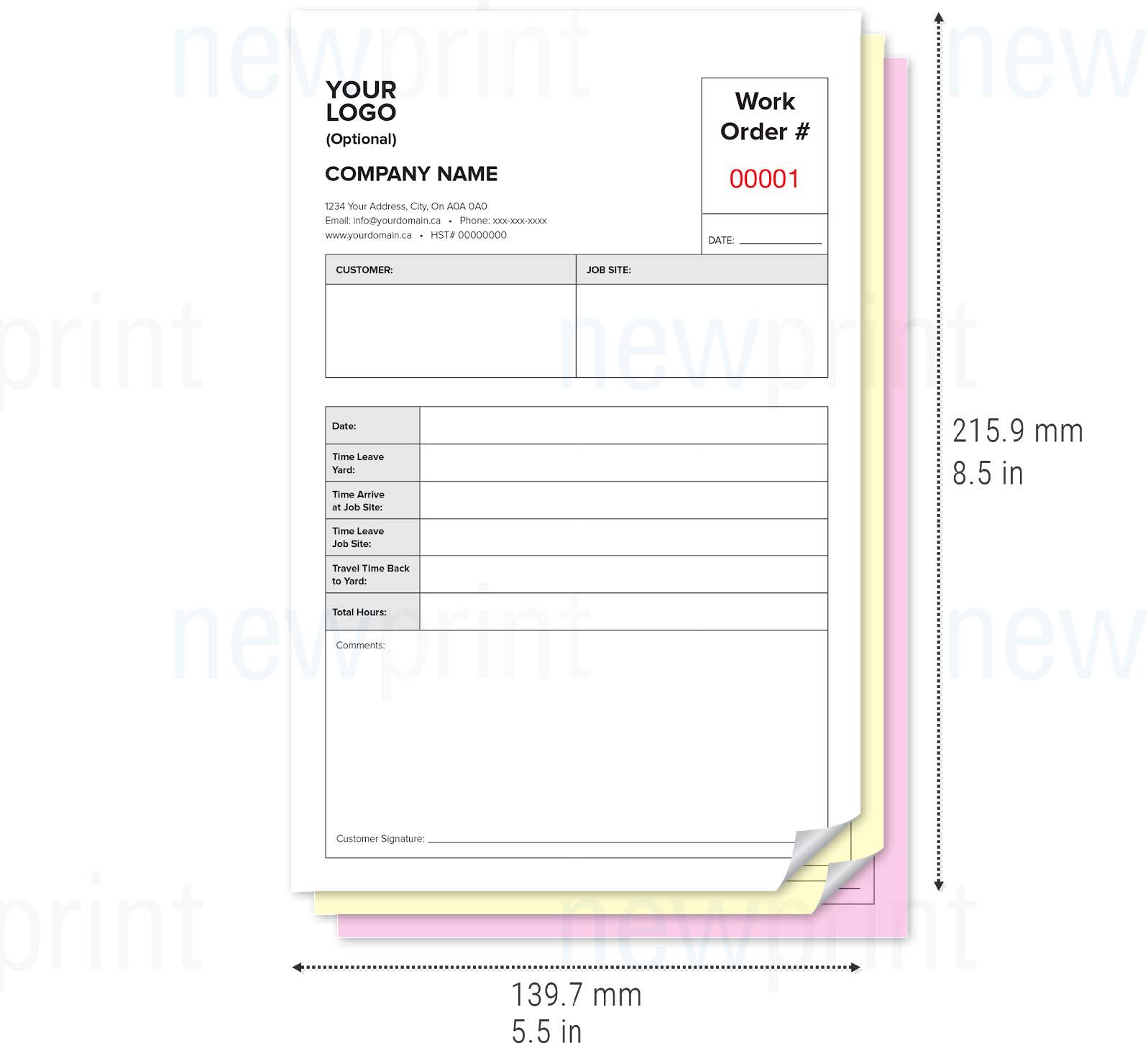 So why wait? Carbonless forms are the way to go if you want a cost-effective way to optimize your documentation process. Use our NCR form templates and print your carbonless forms with Newprint now!