There are many benefits of using door hanger advertising as a part of your marketing strategy, and here are some of them.
If you think door hangers are only used for "do not disturb" signs in a hotel, think again. Door hangers marketing is a simple solution, but it can be quite handy. Its impact varies among different industries and specific businesses. However, research shows that any business hoping to have some local impact can benefit from door hangers.
The following are the top five reasons why this kind of advertising is effective.
Customers Can't Help but Notice Them!
If there is something on the doorknob when they come home, they will have to make an effort to remove it before coming in. In the process, they will probably at least look at it. Since you have just that short moment to grab your potential customers attention, you should make sure that your door hanger is
simple,
aesthetically pleasing and
makes a good offer
Door Hangers Do Not Get Lost in the Ad Mail
Since your targeted customers won't be able to miss your advertising when going in or out, door hangers will not be a part of what people may consider junk mail. They will not be thrown out without even opening the envelope to look at the content.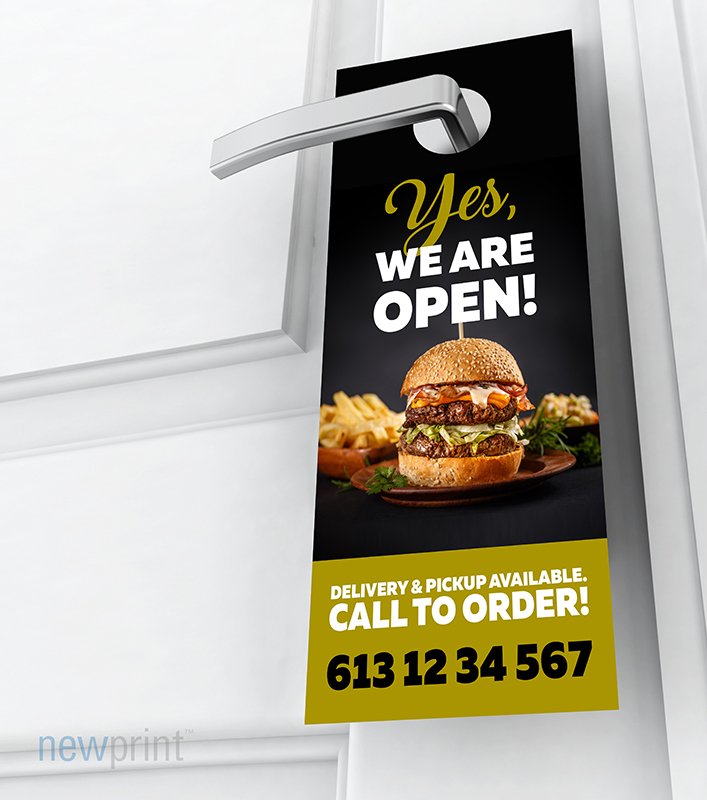 They Give You a Lot of Space
Not only can you include all of your contact information, but you can also mention any promotions, special pricing, or anything else that could be useful for luring in business. Coupons can become a part of your door hangers by using perforation marks, so that future customers can neatly tear-off important information. You can print full colour on both sides, and make them very eye-catching. Big headlines and a simple, direct message and call to action will make people remember your offer.
Door Hangers Are a Highly Targeted Form of Marketing
You can target specific neighbourhoods, streets, or even houses. The more specific your marketing is, the more effective it will be. Roofers can leave a hanger for homes that have roofs that need to be repaired. Contractors can leave door hangers at homes surrounding the one they are working on; the neighbours who admire their handy work will know who to call for their own improvement projects. Landscaping companies can market only to houses with yards. A carry-out café can leave menus for folks who live in walking distance. Whatever your business is, this approach allows you to be quite specific with your marketing and promotion efforts to only spend time and money working on potential clientele.
They Are Cost-Effective
Door hangers are one of the least expensive options as marketing materials go. And we are not just talking about the price of door hangers themselves. You can utilize your company's staff to distribute them, thus reducing the cost even more.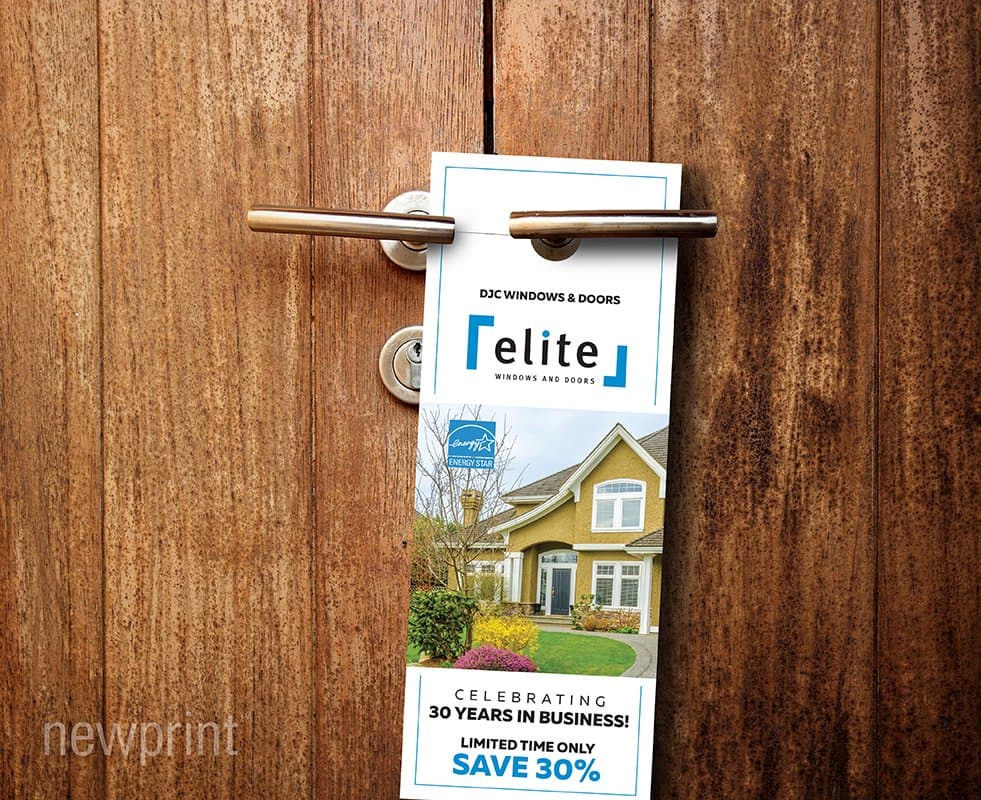 Door hangers are a marketing tool that can help further build your business. You can use them to
announce new business
introduce existing one to potential customers
promote an event
distribute coupons and promote a sale
introduce a new service or product
You can see our door hangers offer to get more information.If you need further help, please contact us.