Every product packaging should be unique and consistent with your brand. But there are a few general guidelines that best cannabis packagings should follow.
When selling a product, no matter what it is, the packaging is vital. It needs to be many things, but it needs to be eye-catching above all else. In the cannabis industry, there is a lot of competition. You want to promote your product and entice customers to purchase from you. There are many details customers are considering when choosing a product (both consciously and unconsciously). Still, the fact is that most of us consider packaging to be a significant part of the product.
The Boxes Your Cannabis Packaging Needs to Tick
It needs to be attractive, but it needs to be in line with the company's authentic feel. For instance, if you're a premier company with a classy, distinct feel, then the packaging needs to reflect that. Everything needs to line up to tell the customer who you are and what you stand for. If, on the other hand, your company is more light-hearted, you can go a little more towards the fun side with your packaging design. Customers want to be able to recognize your brand when they see it. They will not be loyal to the company whose values are not consistent.
Packaging needs to be durable, and it needs to serve its purpose. Users will want to be able to put their pack away in a bag quickly. Paper packaging needs to be strong, and ideally, it needs to be resealable so that the customer can use the original packaging as a storage option. You don't want your customers to worry if the content will fall out of the bag.
You need to make sure your customers have discretion. Not everyone wants people to know that they use cannabis. Having packaging which reflects your actual customer base is vital. Make sure the packaging is small enough to be discreet but large enough to hold the amount it needs to hold. Ensure that a resealable strip is there to help with freshness and storage and that the material is strong enough to last for a fair amount of time. It should also be waterproof, to keep the contents dry, fresh, and in good condition.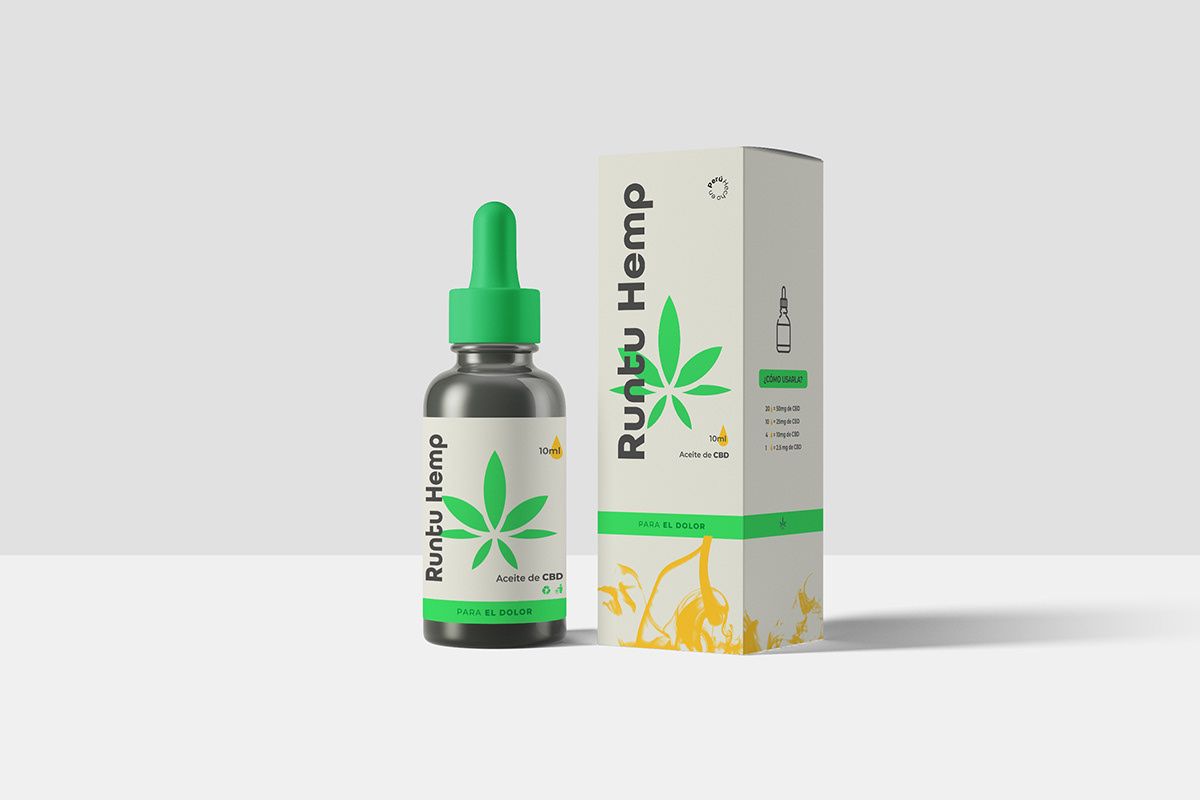 Best Cannabis Packaging Examples
With more countries legalizing medicinal usage of cannabis, more brands are popping up on the market. More companies are finding that they need to compete and show customers that they're the option they want to go with.
We've mentioned that the design needs to reflect your company's feel, but how do you manage to achieve that? You can choose between various packaging and design styles.
Paper cannabis packaging is mostly seen in a pouch form. This is a waterproof, almost waxy type of material which keeps the flower dry and fresh, and it has that resealable strip across the top that we mentioned before. These come in different sizes, depending on the amount contained within the packaging itself. This type of packaging gives the user easy storage, but can also be kept in a bag, away from sight, without it actually being too 'in your face'.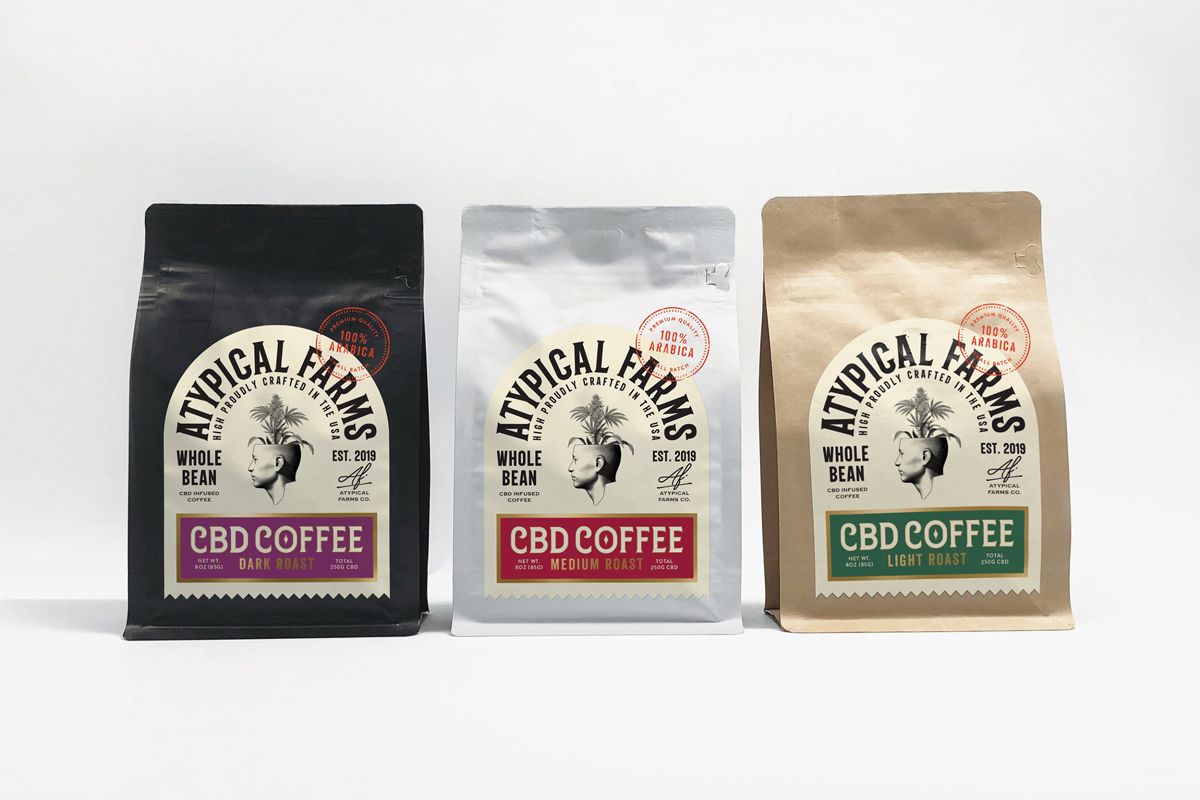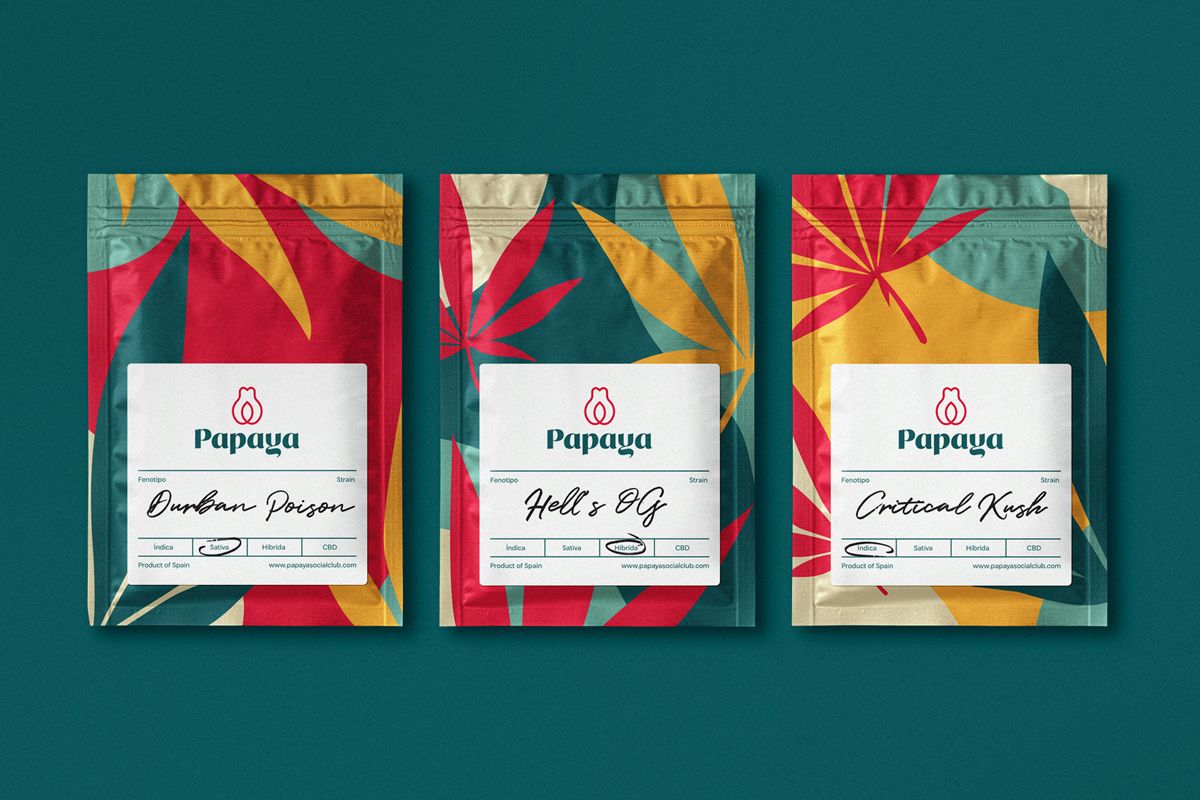 Glass container inside a paper box This type of packaging gives more protection. Of course, this is a packaging type predominantly used with CBD oil for extra safety and security.This is the best cannabis packaging for keeping things fresh and safe. It also gives you a storage option outside of the regular packaging. We know that it is relatively easy to damage regular cardboard if it gets wet, but the glass container will keep the product safe. In this case, the packaging is mainly for advertising and holding the glass safe during transportation and sale.Design on the outside can be very subtle and discreet, or it can be colourful; the choice is yours.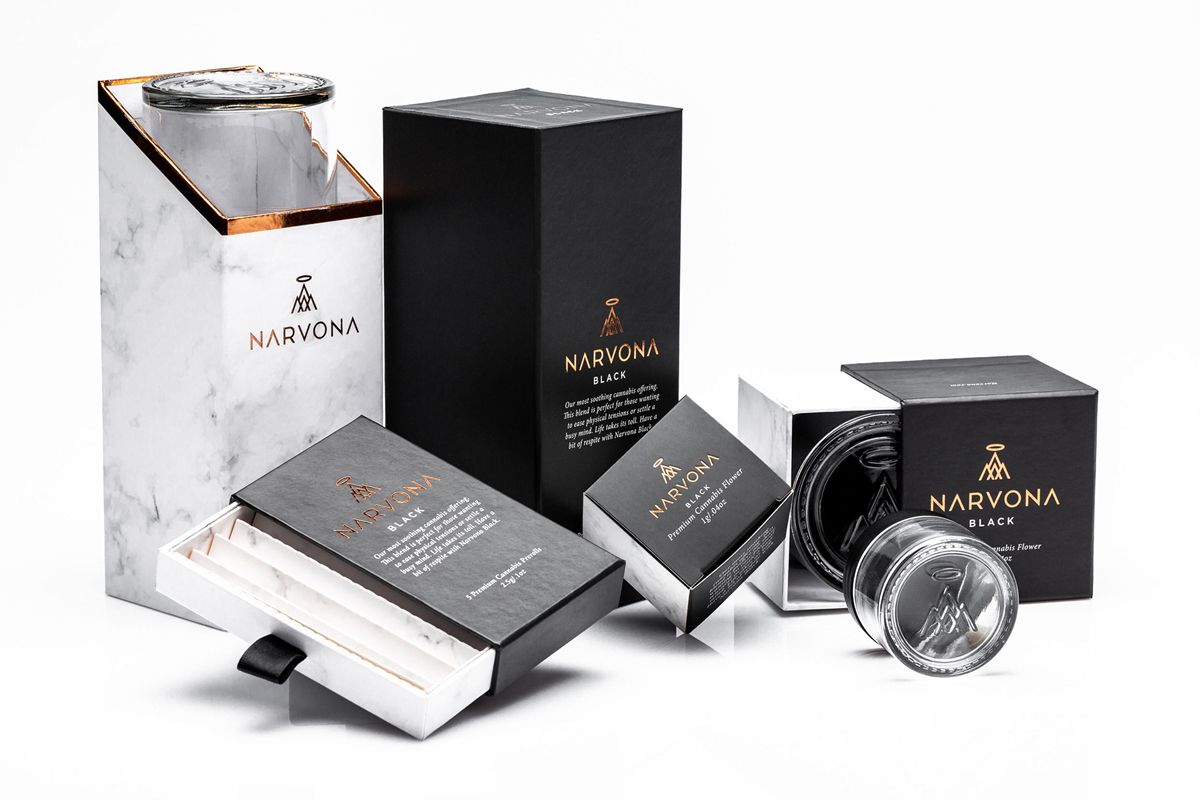 An airtight jar is ideal for storage, but would also fit as a gift too. The primary packaging is perfect for storing the flower, but it also keeps it fresh, and safe. After use, you could use the jar for something else.This type of packaging could be complemented with a box for sale, which gives it a more 'gift' feel. These jars work best for a fun design that attracts attention. The bright colours and jazzy feel are eye-catching, but it still retains a subtle approach.As with the glass or plastic container within a box, the airtight jar within a box is a great way to protect the jar from damage during shipping. This packaging is prone to denting or scratching if they're thrown around a little, but the box will protect it until it arrives at its intended destination.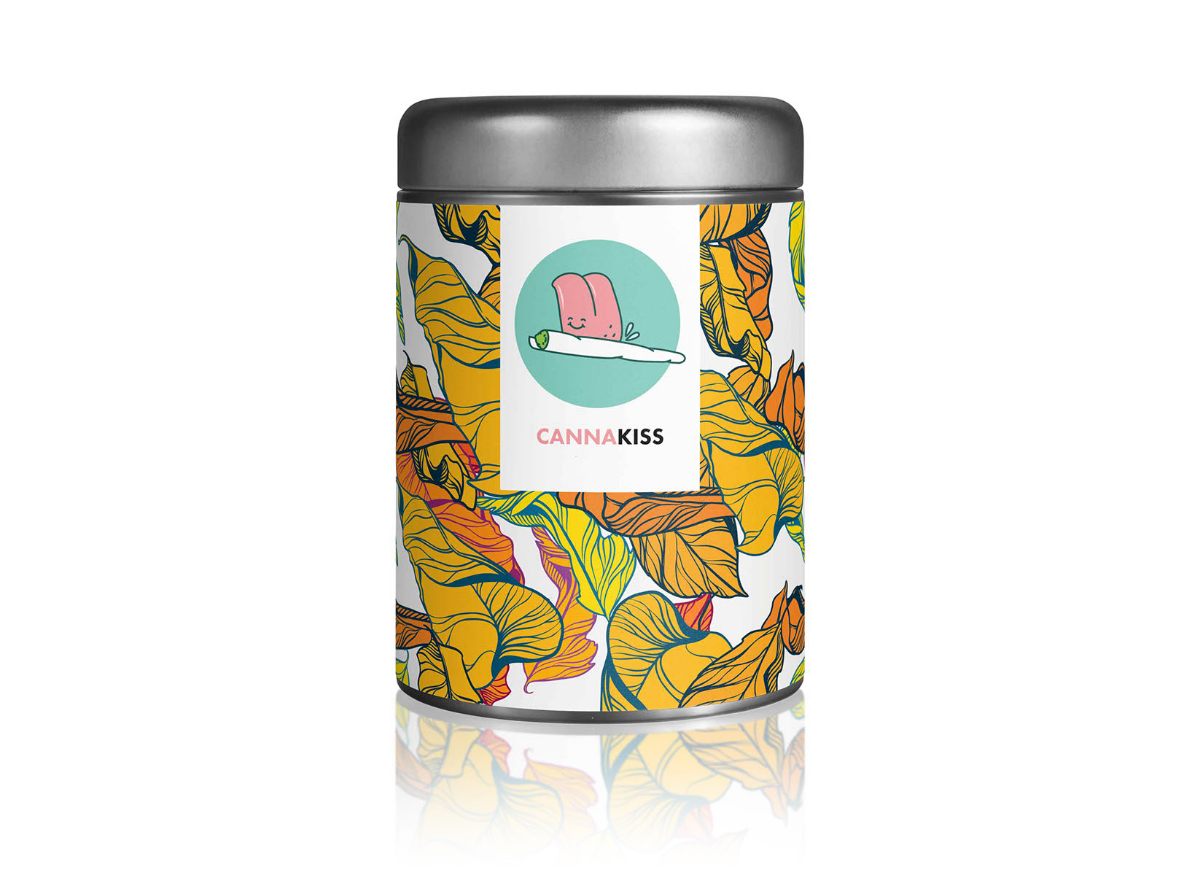 Classy gift style packaging that protects the jars. The main box looks like a presentation box, with the tins sitting side by side, and labelled according to their contents. This is the best cannabis packaging for upscale customers that love subtle and elegant design.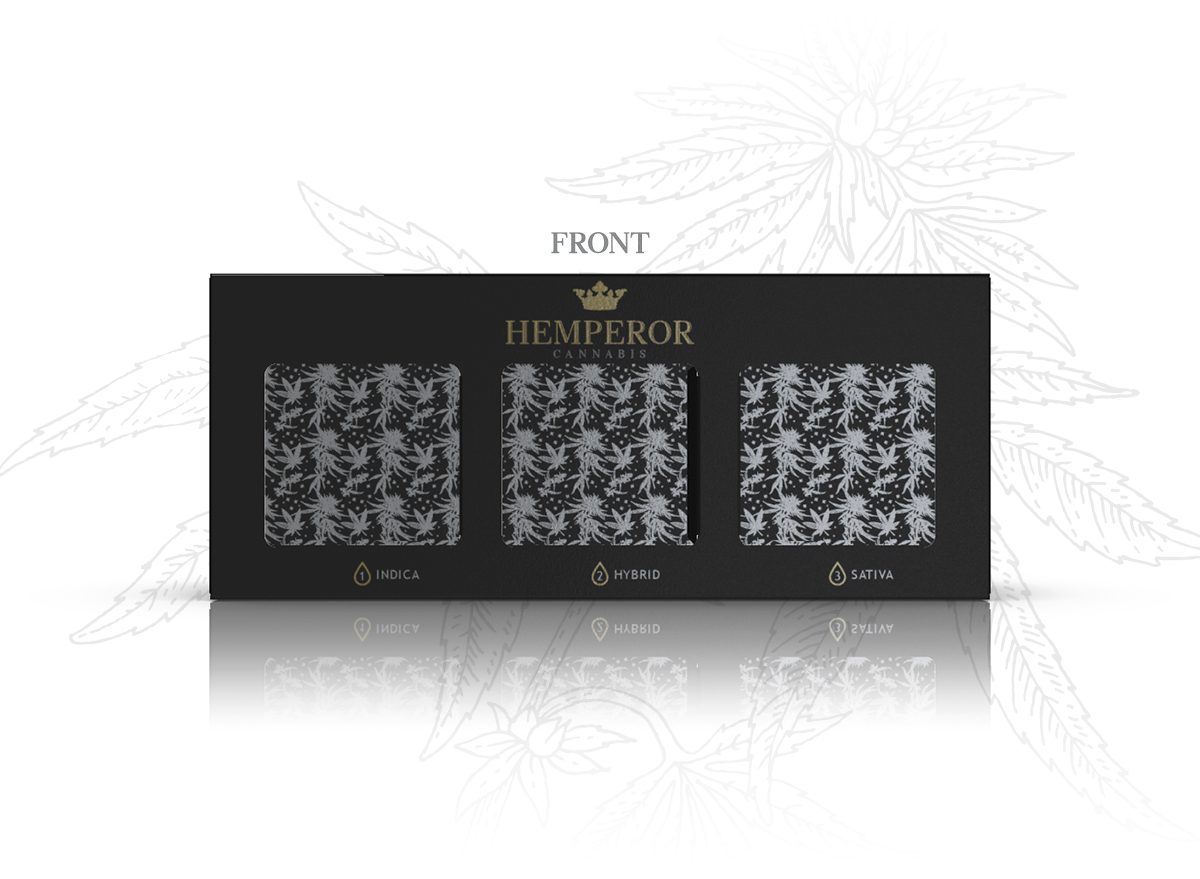 Stick to the Basics
Every design that we are featuring in this blog post is an excellent example of how the best cannabis product packaging should look. They are meant for different types of customers, which is evident from the font, images and overall design.
Before you consider some of your packaging's advanced design features, you should make sure that some basic rules have been followed.
You need to choose high-quality materials that will stand the test of time, be durable, and act as a practical storage tool for your customers.
You also need to make sure that you incorporate some sealing device onto your packaging, to keep the contents fresh and dry.
The material also needs to be waterproof because of the sensitive product inside.
Once you have the basics in place, you can concentrate on creating a design which best represents your brand to the audience you're targeting. If you make an effort to understand your customers, they will continue to choose you time and time again, and perhaps even tell their friends - word of mouth marketing means a lot, even in this technological day and age.