2023 calendar template can help you create a calendar that will impress your business partners and make them remember your business month after month.
Many businesses disregard calendars as promotional material. The reason is we are so used to digital calendars. That makes people believe nobody uses the wall or desk calendars anymore. But, this is simply not true. Everybody loves tangible things. Personally, I find my desk calendar way less distracting than my phone or computer. And quick glance on my calendar to see what day a certain date will fall on helps me plan more efficiently.
Have you ever wondered "How do I make my own calendar?" Newprint has created the 2023 calendar template. The goal is to help you design the best possible calendars. Using calendar printing for promotional purposes is very effective. Calendars are useful. They are also a constant reminder for your customers or business partners of your products or services.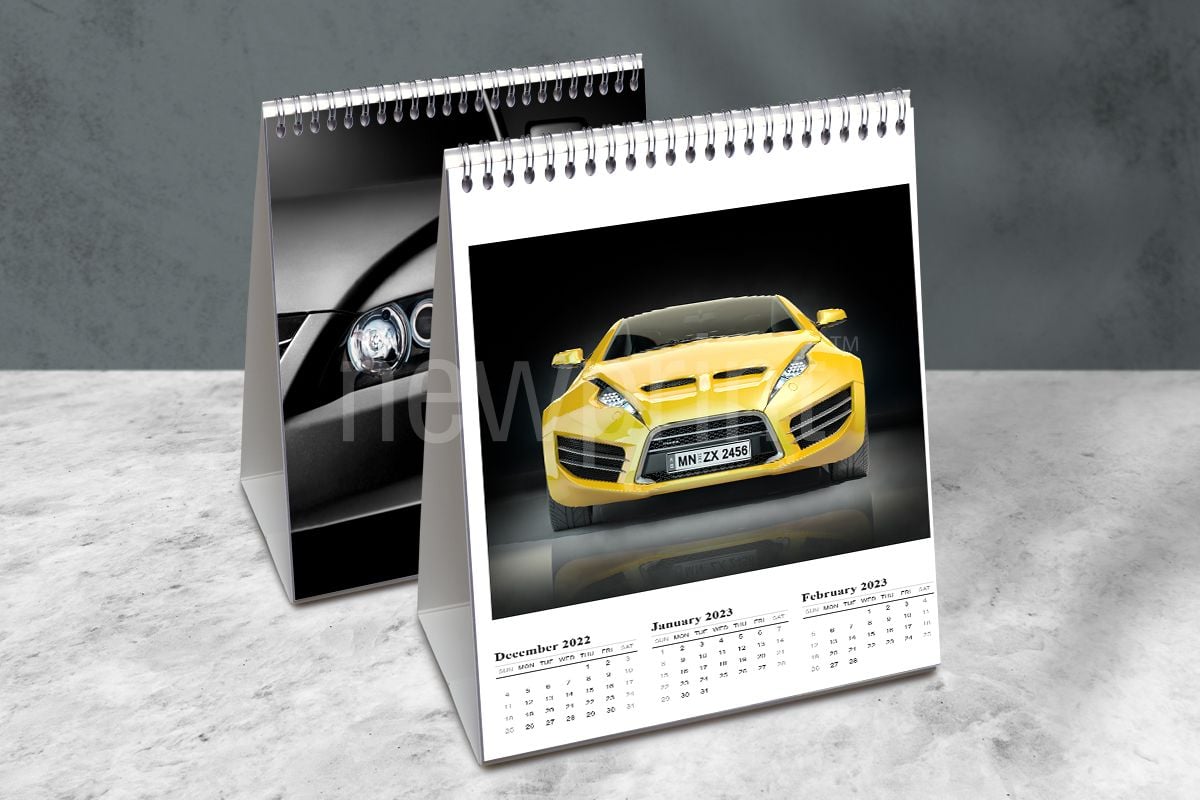 What Design Works Best
There are many possibilities when it comes to design. You can choose to use images of your products. Or relaxing images with your logo. Or something witty and funny. But, you should make sure that the style you choose represents your brand. Your customers should be able to make a connection between the calendar and your business.
Travel photography is great for travel agencies. Product images always work well. If you are selling something used as an ingredient for something else, including recipes can be a good idea. For example, if you are selling liquor, you can include recipes for cocktails. If you are in the service industry, make sure the images bring your service to mind —smiling people for dentists, well-designed homes for real estate, and so on.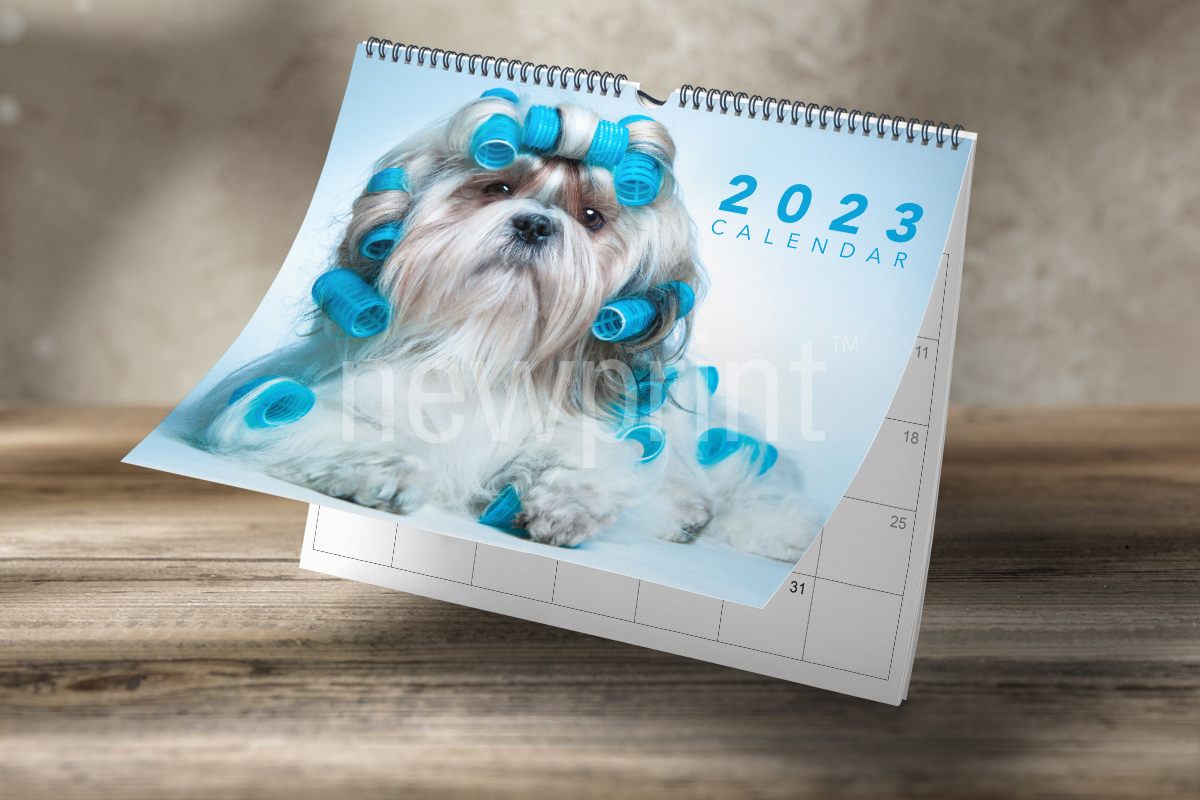 Make it Personal
One way to make it more personal is to add important days. Do you have some deadlines important for your customers? Remind them on the calendar. Are you planning some educational content? Seasonal sales? Include those dates to increase the value of the calendar. Adding the dates related to your business is excellent, but you can take it one step further. Include the dates important for your business partners and not related to you (tax report deadlines, dates of major conferences in their industries…). This will show them that you care about their business and that you are a reliable partner who is there for them. Even when there is no direct benefit for you included.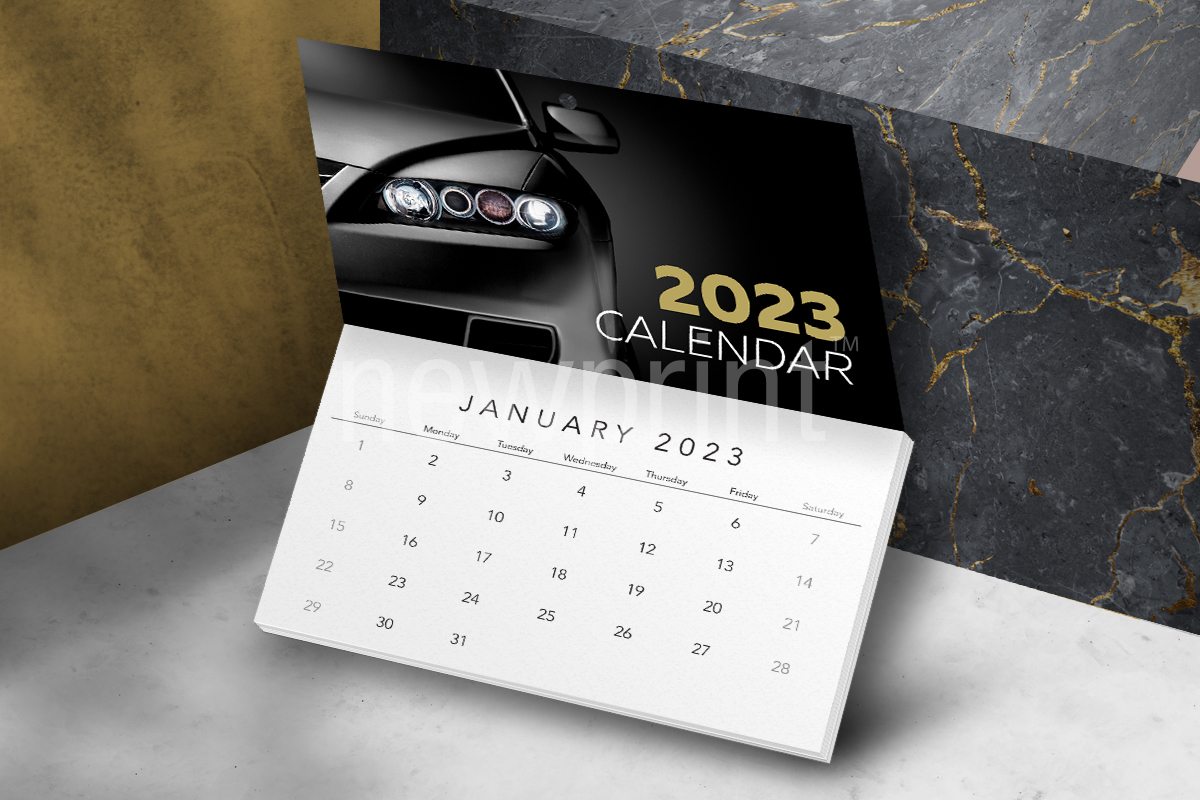 "How Do I Make My Own Calendar?"
Designing a calendar and creating a print-ready file can be tricky, especially if you've never done it before. That's why we created calendar design templates for Adobe Indesign. They will make the entire process much easier. These templates come with a 2023 calendar already filled in with exact dates. There are also Canadian and US holidays included. All text and dates inside the template are fully editable. You can change the fonts, colors, and even the layout. It only depends on your InDesign expertise. And preference.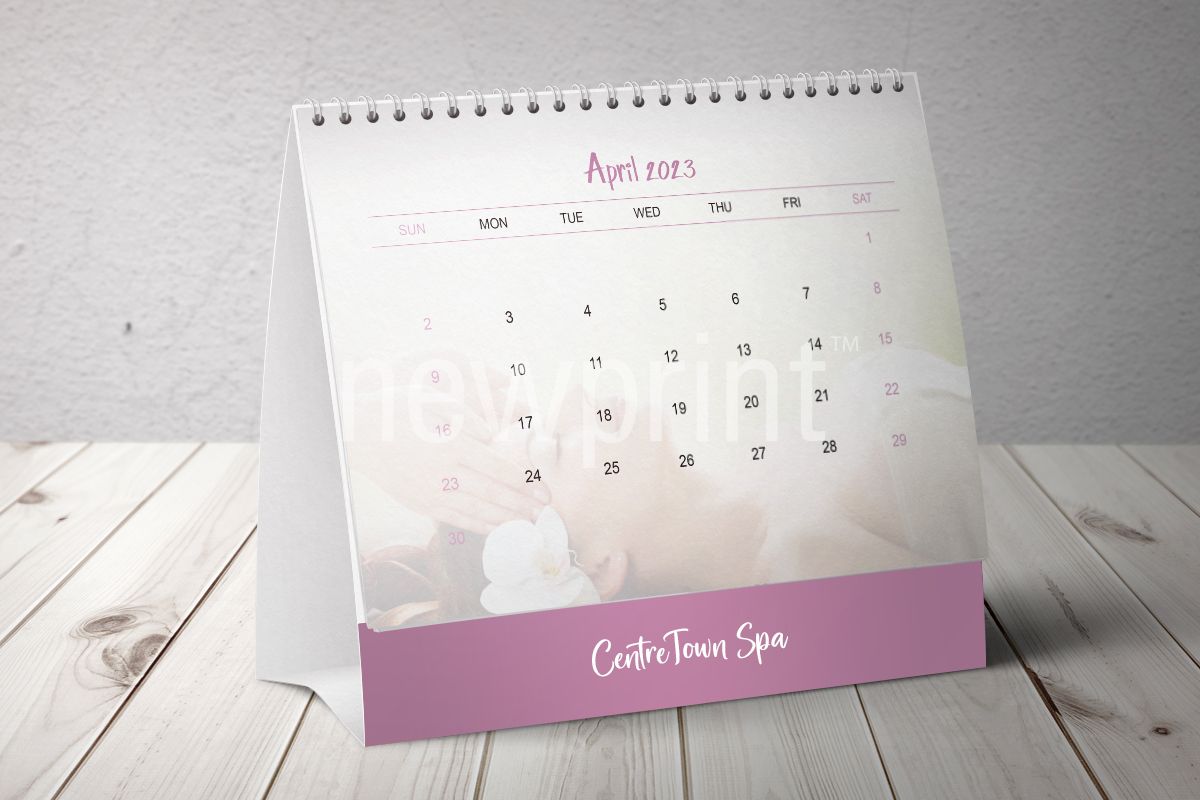 How to Download Newprint's 2022 Calendar Template
To get a template that matches your calendar exactly, follow these steps:
Open the main menu. Under the 'Marketing' category, choose one of the four available calendar types.
Make your selection for every product option.
Once you've chosen all calendar options, scroll down, and you will see a ZIP icon. Click this icon to download the template files. These files will match all the calendar options you have previously selected.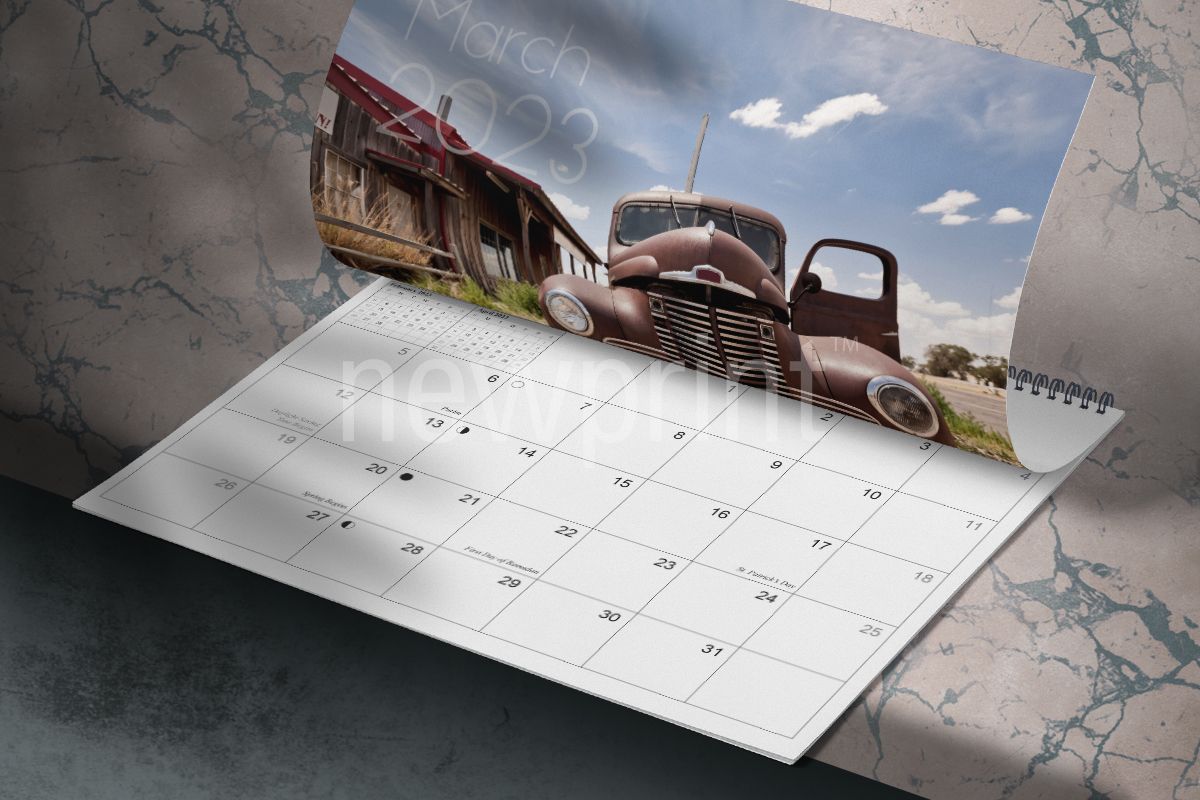 There will be two types of InDesign files for the inside pages of the calendar. One has the entire calendar already set up with correct dates and holidays. The other file will be blank in case you want to create your own design from scratch. Both of these files will have the dimensions, bleeds, and margins set up. This makes it easy for you to export a print-ready PDF. 
We also have more visual instructions on downloading the 2023 calendar template. In case you like visual instructions more than written text.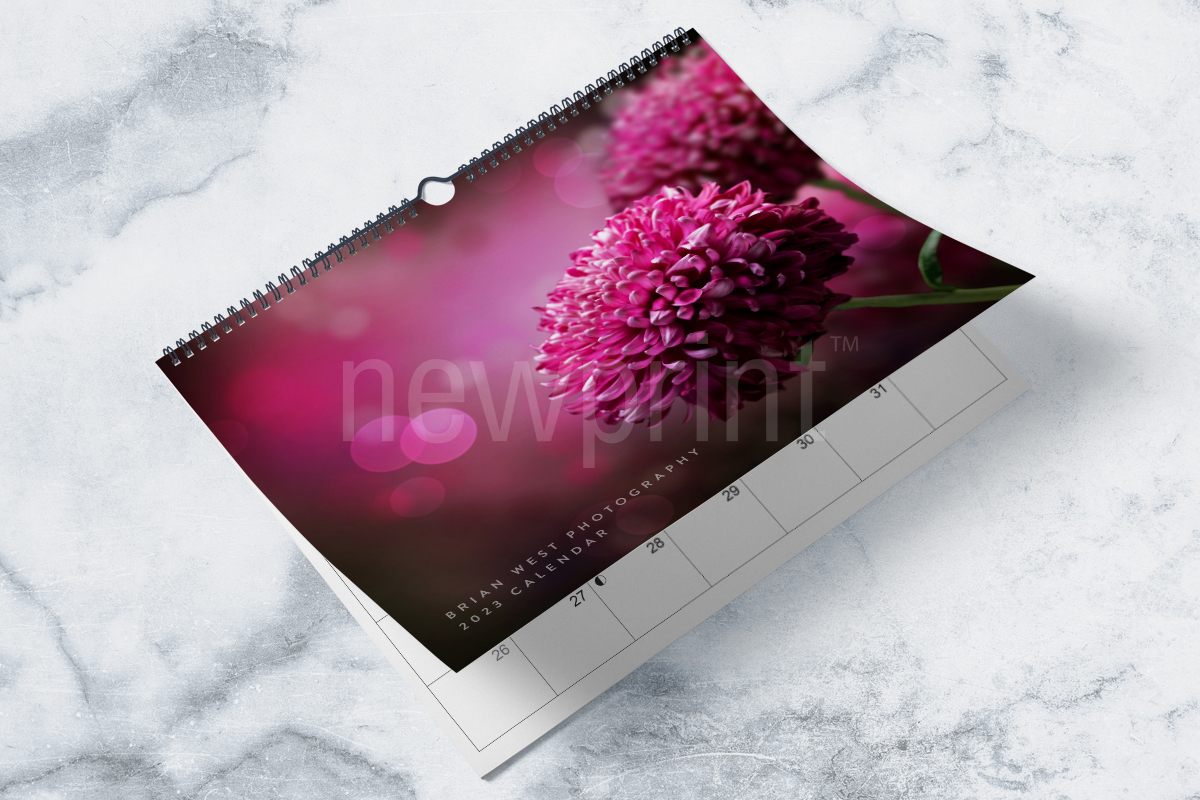 2023 Calendar Design Tips
Use Big, High-resolution Photos
This goes for every print product. But it is especially important for larger print formats, such as wall calendars. It is very common to place a photo across the entire calendar page, so you have to make sure the photo quality is good. Hiring a photographer to create professional photos for you is always a good idea. If that does not fit your budget, there are many stock photography websites. You can get high-quality photos for around $10 per image. You can even get free high-resolution images. This is possible on websites such as Pexels or Pixabay. Just keep in mind these free resources may not always have the types of photos you need.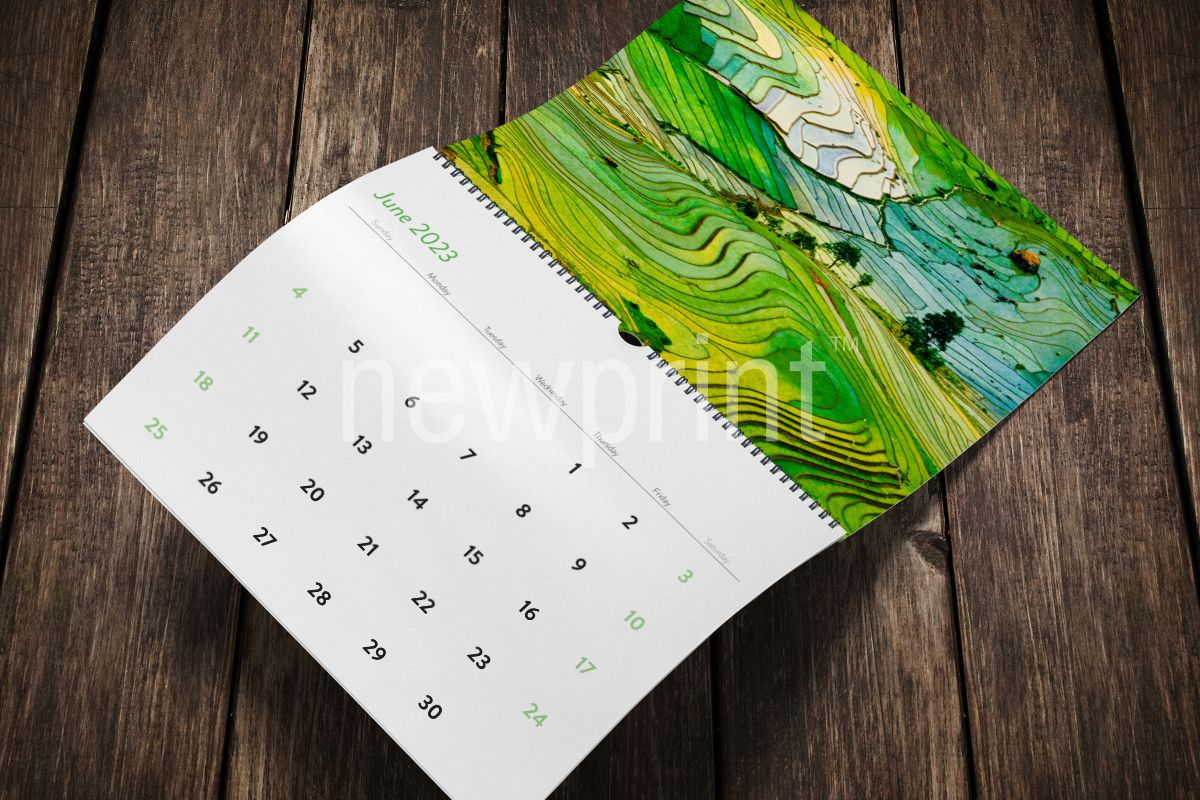 Pay Attention to Safe Zones
In printing, a safe zone is an area of your artwork that will not be affected by cutting, hole drilling, binding, or any other finishing process. The majority of your design will be within the safe zone. The end of a safe zone is usually somewhere near the edges of the paper, but it does depend on what the printed product is. All essential design elements should never go over the safe zone.  This includes logos, text, or important parts of an image.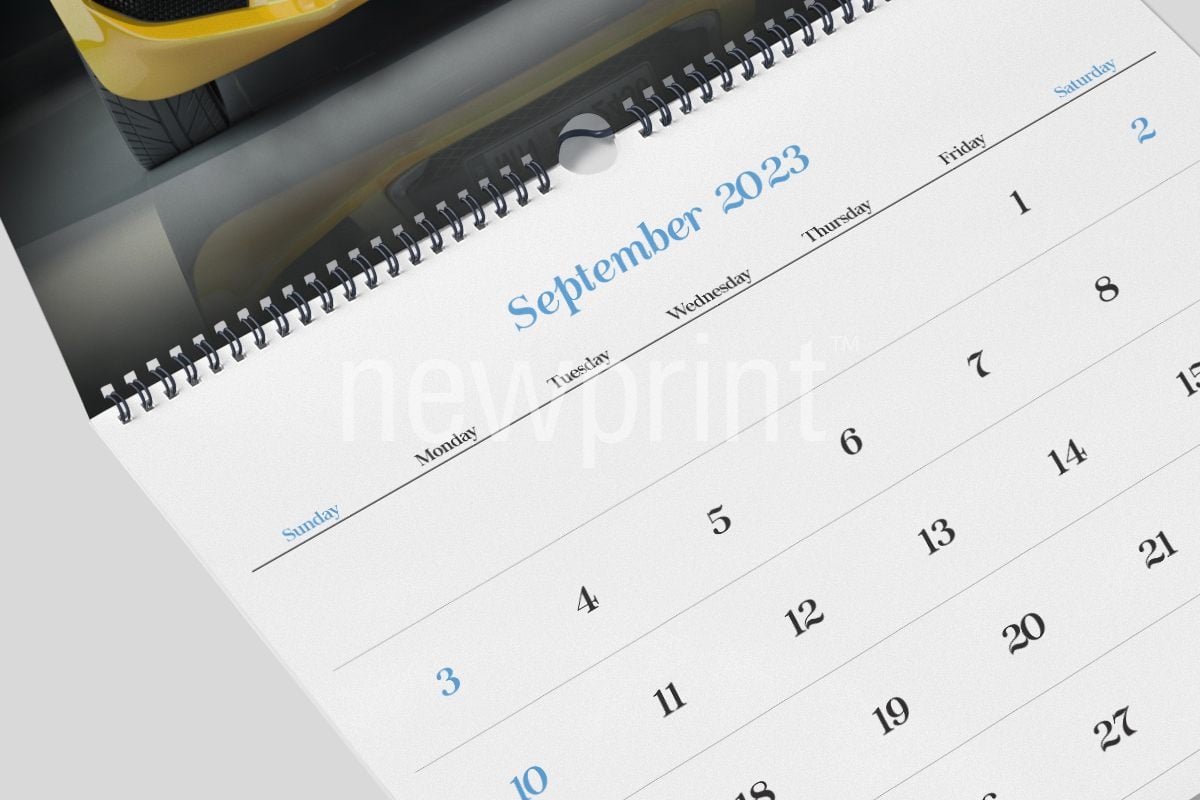 Newprint's 2023 calendar templates are created with this in mind. Their inside margins are set so your design will not interfere with cutting, binding, and hole drilling. This is another good reason to utilize our calendar design templates. They will help prevent mistakes that may occur in the design stage.
Stay Consistent
Choose a design style that you like and stick with it throughout the entire calendar. This goes for photos, as well as for the calendar pages themselves. Don't switch up fonts and change the calendar layout for every month. Calendars should be pretty straightforward and not too complicated. When it comes to photos, you can have images of your products or of people using your products. In case you don't have photos that are this specific, pick a theme and stick with it. This way, your calendar tells a story, and each month is a piece of the same puzzle. Landscapes, cityscapes, pets, animals, food… all these themes make great choices for calendar photos. Just don't mix them all together.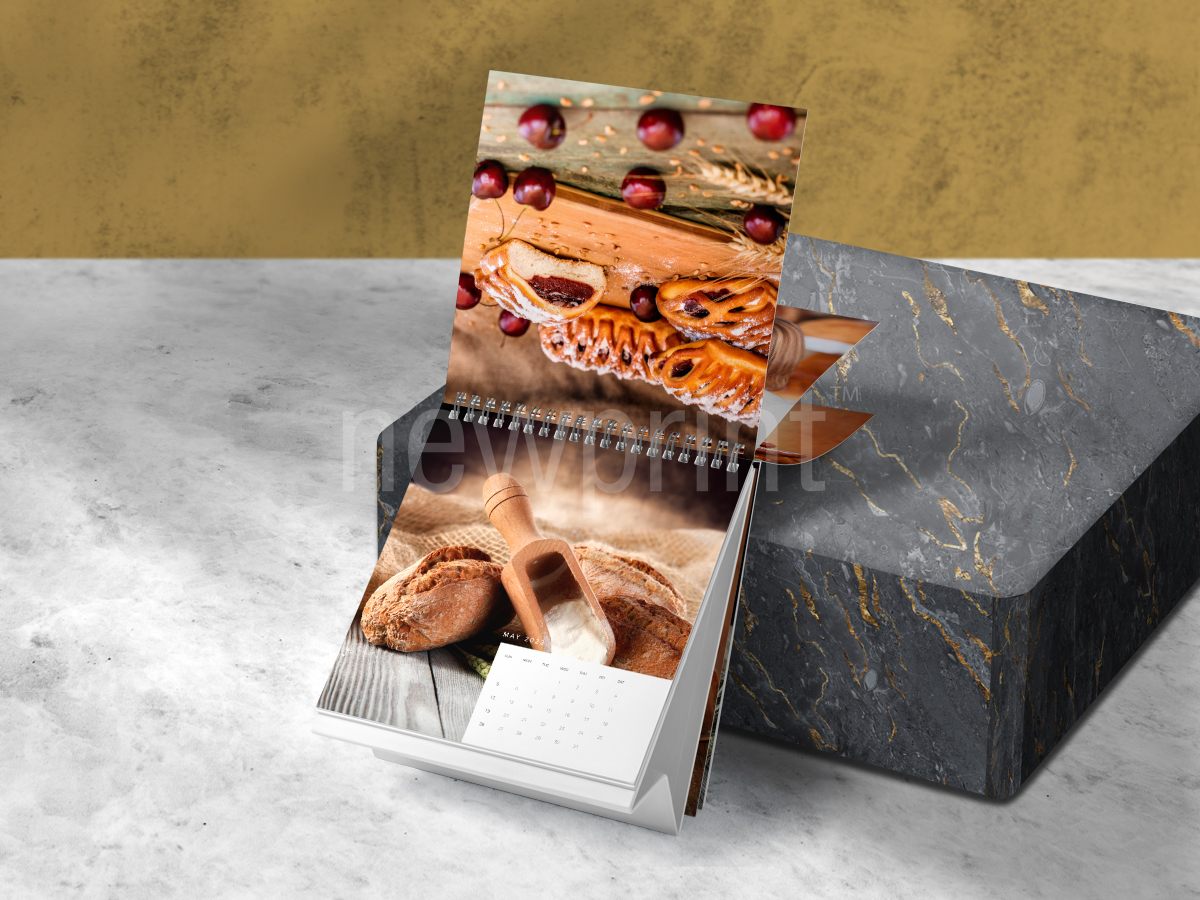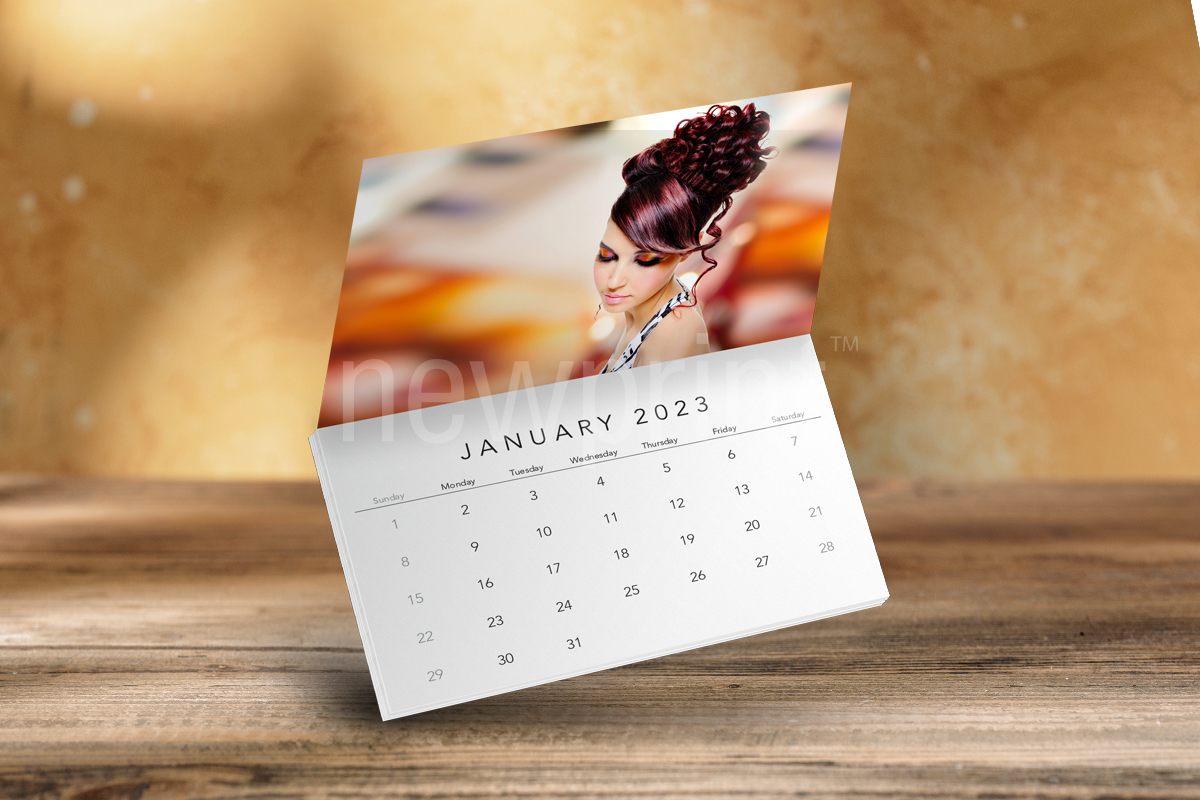 We hope our 2023 calendar template will help you create visually appealing promotional material. Your business partners will love and appreciate a well-designed calendar. Whether it will be a wall calendar, economical wall calendar, or desk calendar is a matter of preference. Our experienced designers are always ready to help if you need it.